5 Ways That Poor Website Design Hurts Your Business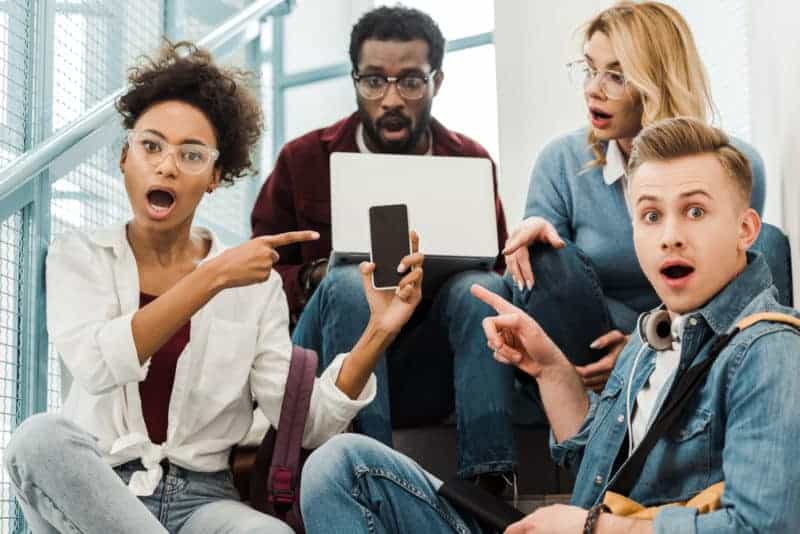 Regardless of whether you have a physical location or an online-only business, 97% of consumers research online before purchasing. What that means for you as a business owner is that your website has never played such a significant role. Clunky, cluttered, and unresponsive web design can leave customers with no option but to go elsewhere.
With that in mind, let's run through five ways that poor website design hurts your business.
1. A Poorly-Designed Website Shakes Visitor Confidence and Ruins Credibility
When assessing how poor website design hurts your business, one of the most obvious aspects it affects is the first impression of your business. In fact, your website has the luxury of 0.2 seconds, according to researchers, to make that crucial first impression.
If you've got a terribly-designed website full of pop-ups, errors, or counter-intuitive navigational menus, then customers aren't going to have a great first impression. Worse, if a customer doesn't like what they see on your website, they'll lose confidence in your business.
According to the Stanford Web Credibility Research Lab, 75% of users judge a company's credibility based on their website's design. If you sell either products or services on your website, if customers don't find you credible, then it could have disastrous results on your sales.
2. A Bad Website Can Severely Impact Your Bottom Line
Speaking of sales, poor website design can ultimately cost you customers, and therefore profits. Whenever a customer navigates away in frustration – because of broken links, display issues, or erroneous layouts – it is unlikely you will see them again. They'll bounce to a competitor with intuitive website design that converts.
While quality content may have helped land a visitor on your website, it's your website design that gets them over the line into a converting client. If a visitor can't work out how to navigate to their desired location (such as the contact us page or checkout) within a few seconds, you'll lose them forever. There's no point in working hard to achieve 100,000 website visitors a month if your conversion rate is 0.01% due to poor web design.
3. Poorly-Targeted Web Design Can Leave You with Low Conversion Rates
Good web design focuses on tailoring your website to your target audience. If your web designer fails in this regard, then you won't effectively connect with customers, and you'll find your business suffering from low conversion rates.
A good web design company will optimize your website for conversions, including making tweaks to a site to cater to a specific audience. For example, you may simplify your website layout if you run an e-commerce store selling mobility products for seniors. By contrast, if you're a professional photographer, it makes sense for your website to be as beautiful as possible instead of functional.
Whatever the nature of your business, excellent website design always reflects customer preferences and tastes to maximize conversions.
4. Slow Website Loading Speeds Can Drive Customers Away and Ruin Your Reputation
As mentioned in previous blog posts, outstanding web design is characterized by fast loading speeds. If your website takes longer than a few seconds to load, you can expect visitors to head back to search results, frequently never to return. Worse, 79% of shoppers report that they will not return to purchase from a slow website again, and approximately 44% of them will share the unfortunate experience with their friends.
To top it off, if your website is designed in a way that creates slow and cumbersome loading speeds, then Google will actively rank faster websites ahead of you. The leading search engine recently extended this ranking factor to your website's mobile version, which often performs even worse when paired with unresponsive web design.
5. Unresponsive Web Design Could Forever Bury Your Website in Search
There's no getting around it. Your website has to perform well on mobile devices to be discovered within search results. Mobile searches surpassed desktop searches back in 2015, and they continue to take an increasing slice of search traffic. If users cannot use your website correctly on a phone or tablet, then your business could be doomed without the help of an agency well-versed in responsive web design.
Due to the ever-increasing volumes of website visits conducted on mobile devices, mobile-friendliness has become a much bigger Google ranking signal. Mobile devices come in varying shapes and sizes. Therefore, you must optimize your website to adapt to various interfaces if you want to keep your spots in search engine results pages.
Remember, almost every customer, no matter the industry, performs online research before doing business with a company. So you can't be found online, you won't make any sales.
Don't Let a Poorly-Designed Website Hurt your Business
Here at Faith Web Designers, we know what it takes to deliver beautiful web design that provides industry-beating conversion rates and superior SEO performance. As one of the best web designers in the Raleigh, NC area, we understand that the best web design is developed from understanding who you are as a business. That's precisely why we spend time getting to know your organization and future objectives.
We use the latest design methods, and our mobile-first methodology ensures that you don't get left behind by your competitors. Whether you need a state-of-the-art informational site for your B2B business or a high-performance B2C e-commerce store, you can count on us to deliver the web design you need.
So if you would like to have an initial conversation with me (Carlos) to avoid poor website design that actively hurts your business, don't hesitate to get in contact with me to discuss your requirements.