Why hire a professional web designer? This is a common question entrepreneurs grapple with when choosing to elevate their brand. Within this article we will provide you with 7 Reasons to Hire a Professional Web Designer. There are numerous factors for business owners to consider when creating a website, such as the design, layout, and functionality; this is where hiring a professional web designer can be an excellent investment in executing your vision. Building a website is a huge milestone in capturing your brand and asserting your digital footprint. Given that 75 percent of your online presence's credibility comes from the quality of its web design, how you convey your business online is instrumental in making a lasting, positive first impression. We want you to make informed decisions when seeking web design services, which is why we've tailored a guide to help you get started!
Hire a Professional Web Designer or Do it Yourself?
Outsourcing the construction of your website is a major decision. You should consider hiring a web designer if you meet one or more of the following:
You want to spare dealing with any intricate design details or technical aspects yourself.
You have a sizeable budget to allocate toward building or upgrading your site.
You can wait a few weeks before receiving the finished product.
You shouldn't need to hire a web designer if:
You wish to be directly involved in the website design process.
You prefer a more affordable alternative.
You want to circulate your brand online as soon as possible.
If you're on the fence about hiring a web designer, you can use a cost-effective website design builder like WordPress, a platform that has multiple captivating themes. However, there are some limitations, including drawbacks with the user interface. Professional web designers can make your website dreams a reality by offering customized, expert recommendations that align with your brand preferences and give your website a distinctive appearance. Desktop and mobile compatibility are just part of a web designer's extraordinary package, along with a noteworthy eye for user interface that most business owners can't see. Their specialty lies in innovative forms of web design, remaining up to speed on current trends and tech improvements. If you're concerned about affordability, at Faith Web Designers, we offer comprehensive pricing information that caters to your budgeting needs. We have a solid reputation, setting the standard for what exceptional websites should look like.
Fortifying your brand assets
Whether it's a personal portfolio or a startup, a professionally designed website is the fabric of your brand's strategy. You only have seven seconds to make a first impression on viewers, so it's recommended that you contact a designer to help fully convey your brand's mission and values. Working with a web designer is a collaborative experience where the designer conceptualizes timely solutions that encapsulate your brand and make your business easily identifiable. Even if you're a novice when it comes to tech design, the web designer can elaborate on certain terminologies that you're unfamiliar with or provide in-depth explanations while handling your project. At every step of the way, the designer can provide seamless communication and adapt his or her tech lingo to ease the process.
Delegating the task to a trusted professional
We understand that you have endless responsibilities to juggle, including the daily operations of your business. Designating the creation of your website to a professional designer gives you the space and peace of mind to continue expanding your brand. Form a list of criteria to check off when considering designers. You should be keeping an eye out for the following:
A substantial portfolio of prior work
Past experience leading a project (i.e. project management skills, marketing background, etc.)
A few testimonials from former clients or verified references that endorse the designer's expertise and completed projects
Creating personalized, secure, and responsive design
DIY website builders might seem promising due to their inexpensive allure, but they may cost a monthly subscription fee compared to the simple, one-time payment you'd be investing in a professional web design agency. If you're serious about having a long-term website that can be updated and monetized, then searching for a designer should be a prerogative. Web designers have the uncanny ability to evaluate limitless aspects of your business to produce a specialized, responsive website that meets the demands and eccentricities of your business. The way we consume content is ever-changing, web designers are prepared to make your website visible and compatible on every platform, extending your brand's reach to wider audiences. Cyber security is also a component of what web designers bring to the table, ensuring your website isn't vulnerable. Designers are proficient in SSL certificates, encryption, and more. Not only will your website have the visual appeal and functionality to boost digital traffic, but several protective measures to shield itself from advanced cyber-attacks.
Amplifying lead conversions
In a new technological age, attention spans are short. You don't want to have a sluggish site that loses people due to constant buffering. Maintaining a dependable, fast, secure, and user-friendly website constructed by a professional web designer can maximize page stickiness, meaning people are likely to browse your site longer. An enhanced user experience can transform into sales and repeat customers, which explains why professionally designed websites have a lower bounce rate, bounce rates happen when someone visits a single page on your site without engaging in any of the content before leaving. There is a correlation between high bounce rates and poor web design. Professionally designed websites are easier to navigate, presenting a straightforward layout that better resonates with audiences. By hiring a professional web designer, people are enticed to revisit your site to obtain more of that joyful experience.
Rapid loading times
As we mentioned above, no one wants to sit around and wait for a slow website. There's a chance the vital products and services your brand has to offer won't even reach any eyes if the page speed is not up to par. Page speed can indirectly affect rankings and SEO by decreasing dwell time and increasing bounce rates. Statistics indicate that lackluster loading times can have a catastrophic impact, for instance, a one-second delay in loading speed will lower the conversion rate by about 7 percent. Loading speeds are determined partially by the quality of your web design. In other words, if you want a fast-loading website, then locate a competent web design agency that can convert your website into a speedy powerhouse of brand resources and information.
Continuous and ample tech support
Websites designed by professionals enjoy superior SEO and constant developments to guarantee that they're running at high capacity. Professional web designers don't just build a stunning, interactive site and leave you to shoulder the heavy work, they're on standby at all times to give technical support. Monitoring your website after it's finished is as integral to its upkeep as the design. A dynamic, efficient website requires reinforcements and maintenance, another reason why a professional is needed from the beginning. Professional web designers are knowledgeable in everything surrounding websites, lending expert advice and insider tips on head-scratching areas, such as domain name registration, web hosting, etc. Besides eliminating confusion and assisting in decision-making, opting for professionals makes you even more of a renowned force in your industry, racking up four and five-star reviews from pleased customers. Positive testimonials that praise your site for being smooth, professional, and reliable are bonus points for your business, retaining old customers and creating buzz amongst the new.
Websites carry complexity, garnering diverse functions and features that can be difficult to master. Professional web designers can conquer these functions using their technical savvy and on-hand experience, producing a versatile website that covers image optimization, SEO, code and plugin expertise, advanced security, personalized maintenance, proper heading elements, and one-on-one technical support. Practicality and a watchful aesthetic eye are part of the professional web design playbook, giving you a highly optimized and personalized website. Take out the time and funds to find an effective professional web design solutions company that makes your brand and website pop!
For additional information on our web design packages and services, please visit faithwebdesigners.com or get in contact with us to get started on your next web design project!
Why do I say, don't chase web design trends for your business?
Following some web design trends might be damaging to a company's brand. While it may be tempting to utilize the most recent appearance, style, or function, it is possible that it is clearly inconsistent with what your customers truly require. It's easy to get caught up in the newest trends when it comes to developing elements for your website. They may look amazing, but they aren't necessarily the ideal option for your company. Some of these trends can become annoying to certain customers. Obviously, your website should be current and appealing, and an excellent design should stimulate your visitors. But be cautious: don't merely follow one trend after another! After all, meetings with a passionate following aren't always worth attending.
Here are five other reasons why I say don't chase web design trends for your business:
Web design isn't always about looking pretty: Of course, your website should appear attractive, but many brands make the mistake of wanting to incorporate the current trendy style simply because everyone seems to like it. That's the problem: they're thinking of everyone, not just their intended audience. While their website may have the most up-to-date animated graphics to grab anyone's curiosity, they may not be providing the experience that their clients want or need. In web design, functions come first. What issues does the website need to address? What features do you require for the website to achieve its objectives? People will want to utilize your products or services if they are easy to use, but you must help them navigate to them easily and that can't always be achieved, for example, with two amazing but different menus within the body of your website. Finally, if you have a beautiful website that confuses your users and causes them to leave after 10 seconds without filling out a form or purchasing something (whatever your purpose is), that page is a failure.
You sacrifice functions for fashion: Websites are built to meet a certain requirement. Your website must attract visitors if you want to generate income. Your website needs to work for your audience, that is its main function. You'll need to produce text that converts if you want to attract visitors. A website is a tool for connecting with your target audience. They'll be more willing to purchase from you in the future if you can meet their needs. They'll search for someone who can if they can't get it from you. As a result, your business website must be appealing to the eye and simple to navigate. When you combine this with intriguing writing, you've got yourself a website that will serve you well. Chasing the latest trendy feature could hamper this. Stick to the fundamentals that your customers want, because they are the ones interacting with your brand, and using your website. For example, if you own a website selling DIY tools, and you decide to incorporate a popular layout designed for beauty websites, you risk alienating your customer base. Using a theme or a layout created for a different type of industry will cause you to use unnecessary elements that your website will not require.
Your brand becomes confusing: For your customers, your brand must be consistent. Adding a new trendy design option to your brand style, such as your logo, color palette, graphics, and style, might radically change how your consumers see you. We have created a brief article that discusses how colors should be used on your website. An important aspect of your business is your brand personality and should be reflected on your website as well. Always consider what you're trying to portray to your customers before making any changes to your website or introducing new concepts.
Your SEO could suffer: Trends might be fun, but that new slideshow, or a video that autoplays could actually affect how you rank in the search engines. Your organic traffic gets reduced, and you might be missing out on potential customers. You should always try not to autoplay your videos as that can cause issues with your website speed as well. Another trend that may impact your SEO efforts is fixed navigation as it may not be supported on mobile devices. However, you can mitigate this negative effect by creating a different navigation for mobile devices.
Trends always change: The issue with trends is that they change rapidly. To stay on top of every trend and avoid seeming out of date, you'd have to devote a significant amount of effort to doing so. Instead, focus on utility, create your brand, and pay attention to what your customers want! A way to keep up with ever-changing trends is to hire a professional web designer and developer to keep your website up to date and working smoothly.
In conclusion, it is better to have a website that's true to your organization's brand than one that is fashionable but inconsistent with your organization's brand. A brand is something that you just cannot afford to take shortcuts with. Design trends are often temporary and may not be appropriate for your business. If the particular feature is exactly what your organization requires, then choose to follow that particular design trend. Otherwise, try to build a brand around your company's core values. If you're truly considering going with a web design trend, make sure that you're not compromising your brand.
WordPress is by far the most reliable Content Management System. And since it's easy to run, manage, guarantees smooth and effective website operation, it's the go-to option for many website owners.
Like every other internet-affiliated invention, it has its downtime like the "Error 500," which can be persistent and overwhelming for users who do not have a way around it.
But it's okay if you are clueless about fixing the HTTP "Error 500". That will no longer be the case if you keep reading.
In this article, we'd introduce you to what Error 500 is, its possible causes, and how you can fix the error in less than 5 minutes. Find all the information you need below:
What are the Factors Responsible for the HTTP 500 Errors?
The good thing about the HTTP error 500 is that the factors responsible for the error are usually known. When the error display message pops up on your screen, it's usually to let you know that something is wrong. Sometimes it could be an internal issue with the programming of the website or page.
If you are using the Microsoft IIS software, you will get even more specific information about the error, which would help you know exactly what is wrong. Otherwise, you'd have to troubleshoot to find out which of the 4 major factors are responsible for your internal server error.
could be responsible for your HTTP error:
1. Memory Limit
The HTTP error would pop up for 4 reasons, and the memory limit is one of them. When you've exceeded your website's PHP limit, then the HTTP error message would display, especially when you intend to upload any media files or try to access your admin dashboard.
2. Corrupt .htaccess file
When your .htaccess file gets corrupted, WordPress will malfunction. You should expect it to because the .htaccess file contains crucial server configurations, and there's no way your website runs without that configuration.
3. Plugin Conflict
Plug-in comes with a coding system that helps them function on site. Sometimes it's inevitable to have more than one plugin working on your site at a time due to the kind of features you want for your website. In some cases, this plugin might conflict, especially if they have a coding base that works against each other or your theme. When this happens, you will get an error 500 display message.
4. Plugin Update
Sometimes HTTP 500 errors also occur after updating your plugin services. This isn't essentially a problem since it might take a few reloads to make it work.
The HTTP error 500 often happens at the server level, as "Internal Server error" suggests. And most times, there's nothing wrong with your website, but you'd never be able to tell which the case is, especially if you cannot pinpoint the origin of this error. But here's how you can troubleshoot and fix the error 500 for any of the above responsible factors;
How To Fix The HTTP Error 500 in Less than 5 minutes
The Error 500 happens either at the server level or as some personal website error. If it happens at the server level, all you've got to do is refresh your browser and check the internet connection. However, you wouldn't be able to tell if the error is from the server or not. Assuming you've used the typical troubleshooting approach without success, then there are four ways to best workaround the Error 500.
Cut the distraction and side tractions too! Let's help you get your website working in less than 5 minutes;
Update your .htaccess file
The .htaccess file is a primary cause in many error 500 cases. Essentially, the file can reset your website configuration and interface. So, when a file as powerful as the .htaaccess file gets corrupt, you can only expect that it'd cause chaos like the HTTP Error 500, but here's how to fix it
Create a backup of the .htaccess file. After creating a backup, delete the original .htaccess file. If the .htaccess file was responsible for the internal server error 500 messages you were getting, it should now be resolved; otherwise, it proves .htaccess wasn't responsible for the HTTP error.
Alternatively, you can reset your .htaccess file replacing the contents of your file with the WordPress Codex default code.
But the solution means that you'd lose any custom setting you have on your WordPress website. But if you recently backed up the .htaccess file restoring from the backup file would be your best choice.
Try solving the PHP memory limit
HTTP 500 error can be a result of a PHP memory issue. Increasing your PHP memory capacity solves this problem and how you can do it.
Open your wp-config.php file in the WordPress root directory.
Type for WP_MEMORY_LIMIT.
After opening the WP_MEMORY_LIMIT, use our recommended PHP memory value of at least "64M". You can opt for higher values f you need PHP memory space is above regular.
Save the changes on the file and close it.
It's worth noting that some web hosts do not allow users to define the PHP memory limit they want manually. If that's your case, you wouldn't be able to use our listed procedure. Instead, you should contact your provider requesting to increase your PHP memory limit.
Check your plugins and theme
If plugins were conflicting and are responsible for the error 500, then you'd need to deactivate all your plugins and load your website without. If it loads, the issue is with one or all of your plugins. The best approach to figuring out which plugin conflicts is to activate these plugins one at a time and see when the website acts up again.
Also, restore your theme to the default theme and build up from there; if the error were with the theme or plugin, it'd be resolved.
Reinstall WordPress
Reinstall of WordPress can also fix the error 500. And it also resolves any file permission problems that are built alongside.
Follow the WordPress manual and guide to reinstall your WordPress successfully.
Take Aways
HTTP 500 errors are never fun to encounter, and it's even more dreaded because it's hard to determine the origin of the error. But with a systematic approach, it is more than possible to have it done in 5 minutes or less. We just showed you how, so get to it!
How your website looks and feels is important when attracting new prospects. Haven't we all stumbled upon a web page with an appealing WordPress design that we just loved so much to want in on everything they offered?
It's safe to say utilizing WordPress Design & Development Service Raleigh NC are the best way to go about it. But, it begs the question of which method you should choose over the tens of thousands we have today?
According to Kinsta, WordPress features 55,000+ plugins. Plugins can help enhance the functionalities of your website. Like WordPress themes, some of these plugins are free or paid for.
The search for fitting development service, theme, plugin, or WordPress design can turn into a nightmare real quick. It includes countless hours of testing and undiluted focus to come with anything presentable.
But, why go through all that when you've got the answers you need right here?
In this article, we'd look at the best WordPress design and development services that would get you through 2022.
Here's What You Should Know Before You Pick a Bad WordPress Design
You've probably tried your hands in the pot, and you can see it burns.
Hand-picking and personally going through all available WordPress designs and development services aren't at all a fun activity.
WordPress is used by one in every four websites. And as the most sought content management system, they own about 55% of the available market shares.
As a reliable and trusted web designing brand, we'd help hone in on the key areas where your website is lagging and help you optimize it for better performance. Our services are affordable and categorized to fit your needs per time.
Why should you have to spend ridiculously for a landing page without guaranteed results? Check out our custom pricing for the different development services we offer.
Best WordPress Design and Development Service for 2022
Let's face it: software and WordPress themes can get better or worse over time, and in this case, there could be some newly invented design or improved development service that would better some of our recommendations today. When that happens, you can trust that we'd keep you updated.
However, there are 5 WordPress designs and development services that we agree are top-class quality, affordable, and should be a part of your website strategy. Let's explore them!
Search Engine Optimization
Finding prospects tops the to-do list of every website today. There's no better way to navigate these prospects than with the help of search engine optimization.
SEO has so many do's and don't. So, it's not advisable to do it on your own. Site speeds are one of the things to consider in development service providers.
With a leading team of pro developers, we can help boost your site speed, properly backlink, and optimize off-page SEO practice, all at an affordable price.
Our service includes organic and local search engine optimization.
Landing Page Personalization
After prospects get to your website, you've got about 10 seconds to make sure they stay.
The use of catchy headers, attractive images, and designs is most effective.
If a prospect loves how your website looks and feels, then they'd stay.
5, 4, 3, 2, 1…. Now they are gone!
Prospects can only stay if they connect to your website or your designs speak to them. Using traditional design wouldn't help you at all.
What you need is a personalized website look and feel. And, that's the service we offer with 100% uniqueness, so you wouldn't have to worry about any copyright infringement.
Google and Facebook Ad Marketing
SEO is a passive way to generate leads, and it is pretty effective, but who said that's all you could do to generate leads?
You can quickly generate high traffic with paid advertising too. Platforms like Facebook and Google are the best place to start promoting your website.
You wouldn't have to lift a finger if you let us handle it. From years of experience, we know where the roadblocks and complexities lie, and we can properly handle them.
Customer Management
In our customer management development service program, we'd teach you how to convert your leads to active subscribers effectively.
We know it's the core of any reliable online business, and frankly, not many of these businesses have the right approach or know what to do.
But since we've got a capable team and can meet these needs, we'd furnish you with their knowledge and ideas that would help you properly manage your client so you wouldn't ever have to lose any of these prospects.
Our salesforce can help you vamp up your leads by 300%. It's appropriate for small and medium businesses alike, and you should jump on it right now.
Email Automation
Email automation takes the market to a whole new level. It's far more effective and helps you send the right messages to the right prospect.
If done right, it has the capability of increasing your overall sales. It could also help you engage your audience, and you can find out what they like about your product and services.
Email automation makes nurturing leads feel like child's play. You can also time the sequence and delivery time of the message without having to sit with your PC all day.
Email automation is an aspect we've mastered and would like to help you implement in your business model.
Conclusion
With the constant update in development services and WordPress designs, there's no surety of what is. But you can rest assured that our handpicked development services are crucial to your website's success. And we offer everything at affordable prices that wouldn't break the bank.
As a veteran-owned company, we are dedicated to helping websites find their ideal prospect through dynamic personalization of web designs. We also offer consultation and can help you build a reliable marketing strategy.
So, what do you think your website is lacking?
Are you planning to add live chat support to your WordPress website? You are on the right page, then. We have got you covered with the best WordPress live chat plugins list.
Offering prioritized customer support to your customers is one of the best ways to maintain a good relationship with them. Furthermore, it helps you convert your new visitors into loyal customers. To offer superior support, WordPress has a massive directory of extensions, including live chat plugins.
With the help of live chat plugins, you can entertain your users' queries in real-time. You can even collect some basic information like Name, Email Address, etc. That sounds interesting. WordPress offers several live chat plugins, but not all are worth using or come with essential features.
To help you choose the best live chat plugin, I have made a list of the best WordPress live chat plugins. I have chosen the best plugins based on their features while keeping a few other factors in mind. Besides, I'll be mentioning their features to make a better decision.
Continue reading to find the best live chat plugin for your WordPress website.
Why Should You Add Live Chat Support?
Yes, we can deal with our users' queries with email support, so why add a live chat support feature. That's a good question.
Here's a quick question for you.
Would you prefer to go to a shop where no one is available to attend to you? Of course, not. Right? As a result, you might not go to that shop again in the future because you haven't had a good experience. Even worse, if you share this experience with your family, neighbors, can also decide not to visit that shop.
Now, try to resonate with this example with your website. Feels similar right. Putting this in simple words, live chat support can help you provide the best user experience they have ever experienced. You can instantly reply to your visitors' questions and build a good connection with them.
According to a report by eConsultancy, 73% of the users prefer live chat support over any other support mode. Live chat functionality offers the highest level of satisfaction to users. The most common support model that is email and telephone support comes after the live chat support. Now, you might have figured out why it is essential.
Benefits of Live Chat Support
A live support system helps you improve the user experience of your site.
These plugins can transform your regular visitors into paying customers.
With these plugins, you can collect important information about your users. It could include name, phone number, email, address, etc.
It can generate more leads and revenue for your business.
Live chat plugins can improve the on-page time of your website.
Adding live chat support can reduce cart abandonment and increase revenue.
These plugins can help you build a good relationship with your customers.
These are the benefits of adding live chat functionality to your website. Are you eagerly waiting to explore the best WordPress live chat plugins? Please have a look at them below.
Best WordPress Live Chat Plugins
Here are the best live chat plugins for WordPress.
LiveChat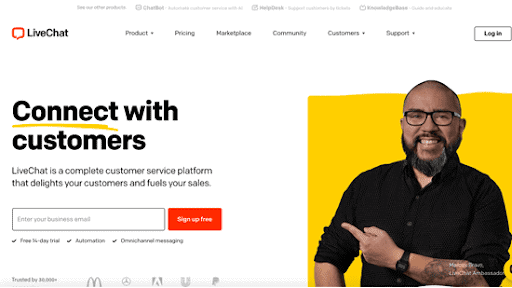 LiveChat is a powerful live support plugin that lets you add a live chat system to your website with a few clicks. It comes with an easy-to-use and interactive interface to engage your visitors for the long haul. One of its best features is, it is available for free. But only for a few days. You can easily create and design a beautiful chat window and hand it to your agents.
Your agents can chat with your customers' queries anywhere and anytime using laptops, tablets, and mobile devices. Support agents can chat with your visitors without logging in to the WordPress dashboard. This feature makes this plugin stand out from other plugins present out there.
This plugin integrates easily with popular services like Hubspot, Google Analytics, Zendesk, and more. In addition, the LiveChat plugin offers blazing fast speed and opens the chat window in milliseconds. This seems interesting.
Features Of LiveChat Plugin
The LiveChat plugin offers omnichannel communication support at cost-effective pricing.
This plugin lets you add live chat support to your website with a few simple steps.
LiveChat provides you with complete control over the customisation of your chat window.
You can integrate this plugin with 200+ tools, including Mailchimp, Zapier, Salesforce, and many more.
The LiveChat plugin allows your visitors to translate the chats into their native language.
The LiveChat plugin offers an analytics dashboard to check customer reports, agent reposts, and more.
Pricing
LiveChat comes with a free version as well as paid version. It offers a 14-days free trial with zero commitments and all features. Besides, the premium version is further divided into three different plans - Starter, Team, and Business. The Starter plan comes at $16 for a month. Whereas, Team and Business plans are priced at $33 and $55 per month, respectively.
ChatBot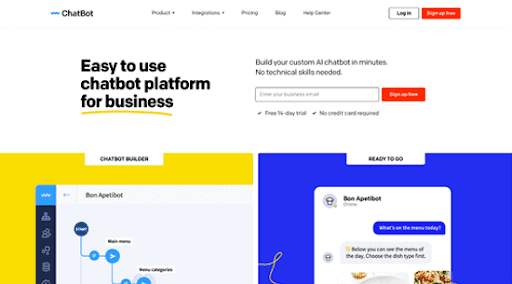 ChatBot is an excellent plugin that allows you to add a 24/7 live support feature to your site in a few clicks. You can engage with your visitors and provide them with the best support service they have ever been through. ChatBot plugin leverages artificial intelligence to offer effective and efficient live support services to small businesses and entities.
ChatBot plugin features a drag and drop functionality to create a chatbot in no time at all. Just drag and drop, and you are done. It's as easy as making noodles. In addition, it comes with some pre-made chatbot templates which you can use anytime. Anyway, who likes to build from scratch. You get multiple templates for eCommerce, customer support, lead generation, and many more.
You can simply pair the plugin with renowned content management systems like WooCommerce and WordPress. You can add the chatbot to your websites, Facebook Business pages, and messaging apps.
Features Of ChatBot Plugin
ChatBot plugin enables you to add live customer support to your WooCommerce and WordPress websites in a few easy steps.
This plugin offers readymade templates, such as eCommerce support templates, customer support templates, restaurant support templates, and more.
It provides many customization options to build a stunning chat window for your website.
This plugin creates AI-integrated chatbots to improve the conversion rate and brings more sales for your business.
It highlights the drag and drop functionality to create a powerful and reliable chatbot in a matter of seconds.
Pricing
The ChatBot plugin has three varied pricing plans - Starter, Team, and Business. The Starter plan starts at $42 per month. The Starter and Team plan comes at $126 and $424 for a month, respectively. All the plans offer varying features as the pricing increases.
Continue reading to find the best WordPress live chat plugin for yourself.
SendInBlue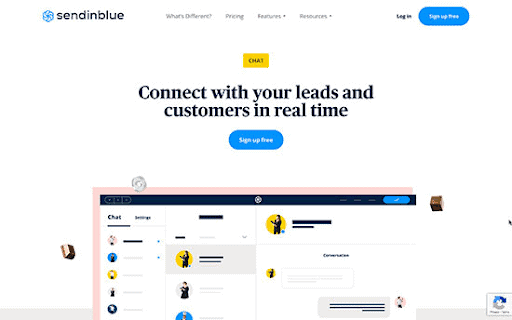 SendInBlue is popular for its email marketing tools which are used by users worldwide. Besides this, it also offers an interactive live chat support system. It has a beginner-friendly plugin that is easy to implement at the same time. You just need to signup and install the plugin to your WordPress website. And, you are good to go.
You can answer your users' questions in real-time without even a delay of seconds unless you have bad internet. It helps you convert your regular visitors into profitable customers and increases profit. In addition, you can integrate the chatbot plugin with Sendinblue marketing automation, which lets you capture more leads for your campaign.
With the help of the SendInBlue chatbot plugin, you can create a stunning chat window with its powerful customization feature. You can even customize the chat window according to your website's color, theme, and layout. In addition, you can add a custom form to collect more information about your users.
Also, SendInBlue comes with built-in email marketing integration, retargeting for Facebook ads, segmentation, and complete marketing automation. And, we think, this is the one we are looking for.
Features Of SendInBlue
SendInBlue helps you implement an easy-to-use chat support system to your website.
This plugin offers a CRM to manage all your customers' data in one place effectively.
You can create a beautiful chat window as per your requirements and the theme's design.
It comes with an intuitive and interactive dashboard that requires zero training to use.
Pricing
To access the SendInBlue chatbot plugin, you will need to purchase the SendInBlue Premium Plan. The Premium plan comes at $65 per month. It offers multiple advanced features along with a live chat support plugin.
I have added a few more plugins later in the article. Continue reading ahead to discover more live chat plugins for WordPress.
Tidio Live Chat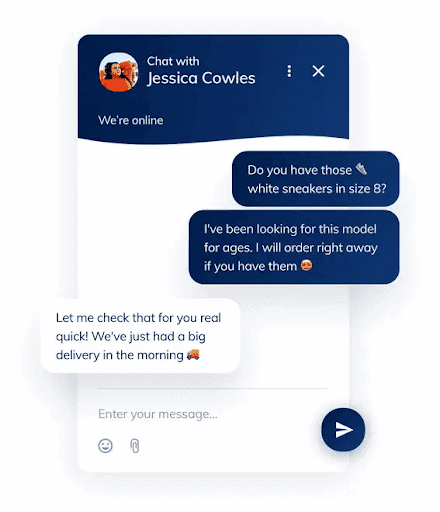 Tidio Live Chat is another great option to add a live support system to your WordPress and WooCommerce website. It is one of the best and feasible options to add 24/7 live support on your website. It comes with tons of advanced features, which help in improving the user experience.
Tidio offers three ready-made chat templates to create a chatbot and save plenty of time. It also gives you the right to customise the templates according to your theme. One of its best features is that you can chat with your visitors from any device. Tidio has created a dedicated application for both Android and iOS users. Besides, you can access the chat window from your WordPress dashboard as well.
This is one of the best plugins for beginners because it is free and offers wonderful features at the same time. You can chat with unlimited users every month without any restrictions. You just need to install and set up the plugin into your WordPress dashboard.
Besides, you get an alert email when a user sends you a message. Both users and agents continue talking through email without even opening the chat window. That's all that we wanted.
Features Of Tidio Live Chat Plugin
Tidio Live Chat plugin comes at zero cost with many helpful features.
It lets you automate your customer support and generates more leads.
You can install the Tidio live chat plugin in a few steps.
This plugin enables you to modify the chat window, colors, fonts, and a few more.
You can add some pre-assumed questions with their answers.
Pricing
Tidio Live Chat plugin comes at zero cost. You don't need to pay a single penny to use this plugin. Yet, if you want to level up, it also has a few premium plans. The Premium plan starts from $15 per month and offers some additional features that aren't present in the free version.
LiveAgent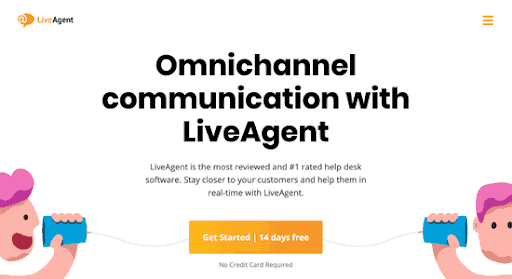 LiveAgent is a perfect live chat plugin that comes with omnichannel communication support. It is suitable for service providers. In any case, if you are offering any kind of service, then you can use the LiveAgent plugin to solve your customers' queries instantly. It helps you convert your regular visitors into long-term customers.
This plugin offers up to 131+ features to take your live chat system to an advanced level. LiveAgent plugin automatically converts all your conversation into tickets. You can rate tickets based on their problems such as important, most important, urgent, etc. One of the best features is, talking to your customers with different platforms like Whatsapp, Messenger, and more.
For example, if a user contacts you through Whatsapp, you don't need to use your Whatsapp account to talk to them. You can entertain all customers with a single chat window. It doesn't matter whether they contact you through Whatsapp, Facebook Messenger, or any other platform. You just need a single dashboard to talk to them all.
Features Of LiveAgent Plugin
LiveAgent plugin offers omnichannel communication support.
With the help of this plugin, users can contact you through any platform.
Agents can access the chat dashboard through their mobile phones as well.
It offers us the right to chat with our customers anytime and anywhere.
You can easily integrate this plugin with over 200+ services, including Shopify, Mailchimp, Zapier, etc.
Pricing
LiveAgent has a free version as well as a paid version. You can access the free version from their website. Prices for premium plans start from $15 for one month. Premium plans indeed offer some excellent features which aren't present in any of the mentioned features. Make sure to give it a look once.
We have now explored all the live chat plugins. Now, we are going to look for the best amongst all. Read the next section to check that out.
Which Is the Best WordPress Live Chat Plugin For You?
We have finally explored the five best WordPress live chat plugins. All the plugins offer magnificent features and those features make them stand out from others. At the same time, all plugins arrive at cost-effective pricing. Now, it's time to find the best amongst all of them. As you know, there can only be one winner.
Starting with a free alternative, you can go with the Tidio Live Chat plugin. It is one of the best options available out there for free. If you don't like this plugin for any reason, you can try the LiveAgent plugin.
Let's talk about the paid option. When it comes to the paid plugin, we have a lot of options available. If you want to invest some bucks in live chat plugins, you can go with LiveChat or ChatBot plugin. Both plugins offer magnificent features at an excellent investment.
So, these are the best live chat plugins for WordPress. I hope you liked these plugins. Do let me know which you chose for your website.
Have you heard of WordPress? Of course, yes. It is one of the popular and feature-packed Content Management Systems (CMSs). When it comes to creating a new website or blog, WordPress is the first renowned name that strikes our mind. Are you also planning to start a blog or professional website?
There are dozens of content management systems to create websites effectively and efficiently. Each CMS offers varied features. Still, we choose WordPress over others. We always come up with the question like Why to Choose WordPress? Why Is WordPress The Best? What Are The Benefits Of WordPress? So on. There are endless questions about WordPress.
Yet, these are the most common questions that come to our mind and are notably important too. There you go!
Today, I'll mention the eight powerful reasons to use WordPress, especially for non-techies. So, if you are curious to know why WordPress is so famous and best for you as compared to other CMSs, then this is for you.
We will be discussing each reason in detail so that you don't even need to think once while choosing WordPress to create websites and manage content online.
Continue reading ahead to know the eight main reasons why it is best for non-programmers and beginners.
Why Is WordPress So Common and Popular As Compared to Other CMSs?
Earlier, creating an internet site was known to be a challenging task, particularly for non-technical people. Nowadays, even a non-tech person can easily create and design a website with a few clicks. This all can be done single-handedly with the help of WordPress.
We all have heard of this CMS. Right? But we have never thought once why it is so known and familiar between us? So, have a look.
It is an open-source content management system that helps us build websites and blogs in less time. Confused about open-source software? Here, open-source means the code is publicly accessible to all. Anyone can edit it, use it, and share it with others without any copyright infringement issues.
In simpler terms, it helps us create, build and publish web pages online effortlessly.
This is one of the biggest reasons why WordPress is widely used. Another significant reason behind this is, it is freely available for all. Everyone can access it without paying a single penny. Besides, it has a massive library of plugins and themes, which are also available for free.
There are multiple reasons behind the popularity of WordPress. Yet, these are the most important behind ones.
Top Reasons Why WordPress Is Best For Non-Coder
8 Powerful Reasons Why WordPress Is Best For Non-Coders
No Coding Skills Required To Setup Website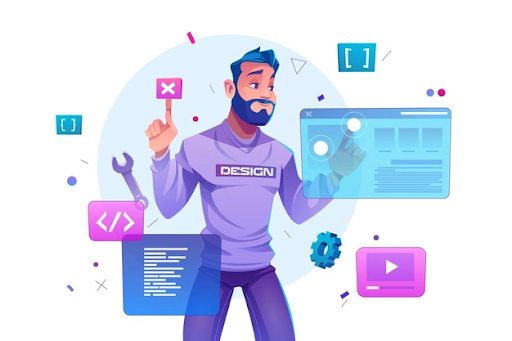 Don't know programming languages like Javascript, Python, HTML, and CSS? No worries. To create and set up websites with WordPress, you don't even need to learn the basics of coding. You can build a stunning website with WordPress in simple steps.
WordPress provides a variety of features to create sites without any programming skills. It is built for both programmers and non-technical persons. Programmers can use coding to add advanced and additional features. Whereas non-coders can still make an appealing website with WordPress. To create a website, you only need a few things, a domain name, web hosting, and you are good to go to launch a new internet site for yours.
Free and Open Source CMS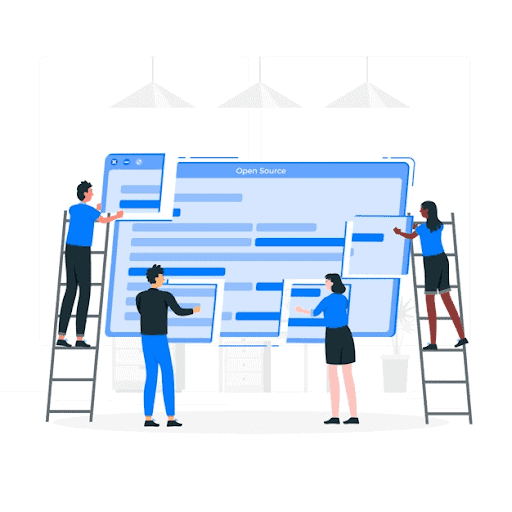 WordPress is a free and open-source content management system. What does open-source mean? In simpler terms, open-source means the software is publicly accessible to all. You can access the source code, modify it, store it, and share it with others without any restrictions. You can even use that source code to build your own content management system like WordPress.
Similar to its source code, it is available to all for free. To use WordPress and features, you don't need to pay a hefty amount. You can simply install it on your hosting with a single click and technical experience. Also, it has plenty of resources that are free to use. You can leverage them to create unlimited eye-catching and engaging websites or blogs.
Add Custom Features With Plugins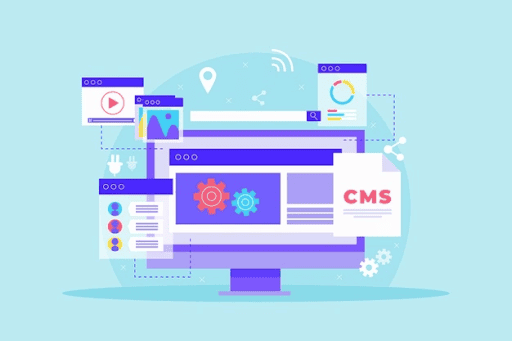 Would you prefer hiring a developer to add a custom feature to your website? Yes? Well, think again. No. Right? Hiring a developer can be too costly. It can cost you your full salary unless you have a large budget. Don't worry; WordPress has a solution for this as well.
It has a vast collection of plugins to add advanced and custom features to your website quickly and easily. Want to add a notification feature? WordPress has it for you. Want to embed sharing buttons? WordPress has again got you covered.
It offers you the choice to choose from 1000s of plugins. You will find plugins for all use cases, such as adding an email subscription service, a notification feature, and much more. The best part is, you don't need to pay a single penny to use them.
Design Websites Without Coding Knowledge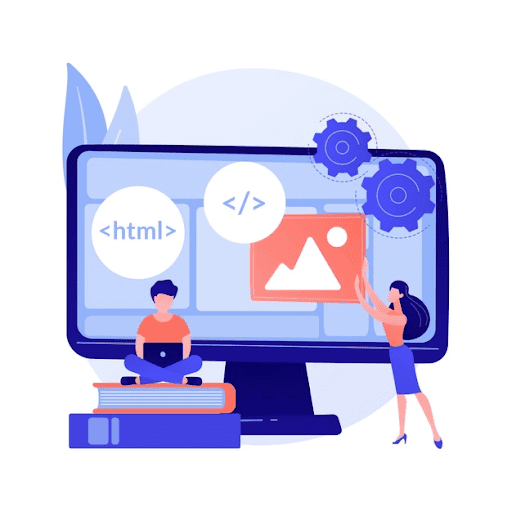 Can we please remove coding as a restriction to design websites? Yes, we can. Earlier, we used to design websites with CSS, HTML, and others. Let's say goodbye to those old days now. WordPress has made it easier for us now. It offers an extensive library of responsive and blazing fast themes.
You can browse from an array of themes and customize them according to your design needs. You don't need to have programming knowledge to design your website. In addition, if you know how to code, it will give you an edge over others. With the help of coding, you can add more robust features to your site that non-programmers can't.
WordPress has an intuitive dashboard to customize your favorite theme in less time. From the Customization dashboard, you can change the colors of your website from top to bottom in seconds. In addition, you can change the layout of your website.
Flexibility to Create Different Websites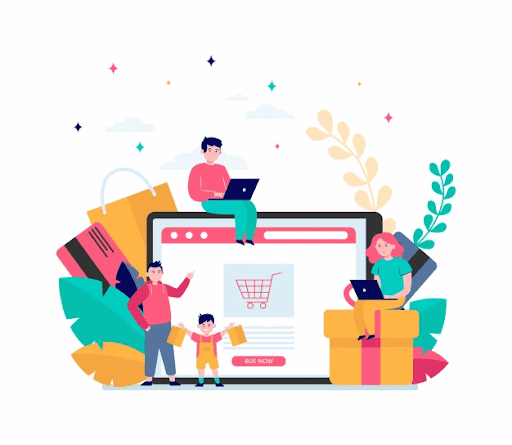 WordPress gives us the flexibility to create different types of websites. With this CMS, you can create personal websites, portfolio websites, businesses websites, and more.
The best thing is, you can build an eCommerce store for free with WooCommerce. WooCommerce is one of the best online eCommerce Content Management Systems to create an online store.
You can choose from different themes and plugins as per your website requirements. For instance, it has multiple themes for business websites if you want a business website, portfolio themes for portfolio websites, and more. You will find various themes for different purposes in one place.
Supports Search Engine Optimization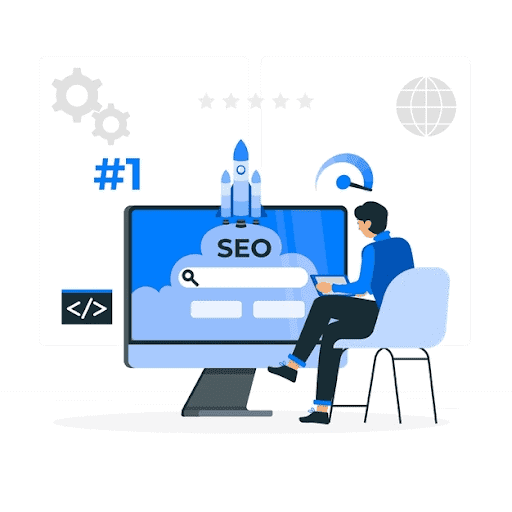 Search Engine Optimization plays a considerable role in bringing more visitors and increasing the sales and conversion of a website. With the help of SEO, you can grab higher positions on search engines like Bing, Google, Yahoo, etc.
Search Engine Optimization is one of the most crucial factors you should consider while choosing the perfect Content Management System. WordPress is optimized for search engines like Google, Bing, Yahoo, and others. It allows spiders to crawl our websites to rank on search engines.
Besides, it comes with some powerful SEO settings that play a significant role in getting higher rankings on Google. It has a variety of SEO plugins, including Yoast SEO, Rank Math, and more.
These plugins offer some advanced features such as creating sitemaps, breadcrumbs, etc. They also help in performing on-page SEO of our blog.
Fully Secured and Safe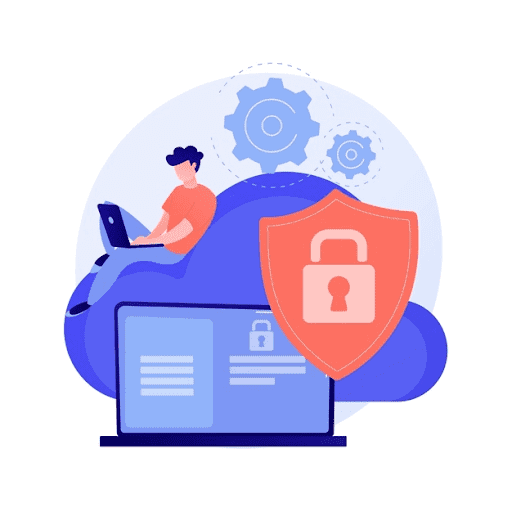 WordPress is one of the safest CMSs present out there. They have a team of 50+ experts who contribute wholeheartedly to make the platform secure for users. It also includes a group of security researchers who look for vulnerabilities in the system and fix them as soon as possible.
Their team aims to push regular updates to introduce new features in the themes and plugins. These updates also ensure to keep our websites protected from viruses and malware.
WordPress provides security plugins like WordFence, iThemes Security, and more to add an extra layer of security. These plugins keep your website safe from unauthorized users and malware.
Media Compatible and User-Friendly CMS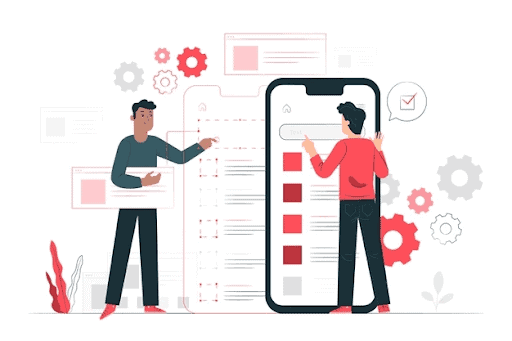 WordPress has an easy-to-use dashboard that requires zero training at all. It is built for those who don't have zero programming knowledge. Anyone can use WordPress without any specialized training.
It offers a wide range of extensions and themes to add new functionality to our sites. In addition, WordPress themes are compatible with all electronic devices, such as smartphones, laptops, and tablets. It is also known for its media compatibility. It supports multiple media file types such as video files, audio files, documents, i.e., PDF, Xslx, etc., and photos.
It comes with built-in integration with popular social media platforms like Google+ LinkedIn, Facebook, Twitter to share the content with your community. You can embed posts from any of these social media sites on your sites in a few steps.
These are the eight powerful reasons to use WordPress as a beginner or non-coder.
Conclusion
It should be clear why WordPress is best for you or any beginner who is just starting. We have finally explored all the reasons to choose WordPress over any other platform.
These are the reasons why it is gaining an edge over any content management system. Finally, we ended with the conclusion that WordPress is best for beginners and non-coders.
Now, you can also create a personal website with WordPress in a few easy steps. You can add multiple and advanced features with 1000s of plugins and themes.
These are the powerful reasons to use WordPress as a beginner and non-tech savvy person.
That's enough for this article. Keep an eye on 8 Powerful Reasons Why WordPress Is Best For Non-Coders for more stuff around WordPress.
Who Is Your Website Really For? 4 Reasons Why Your Audience Is The Hero of Your Brand- Creating and customizing your website can be a thrilling and transformative experience. You're taking the initial steps towards expanding your business. Although the appearance and interface of your website should represent your brand, keep in mind that its content, function, and design are for your target audience. This topic might be difficult to grasp because as a business owner, you want to be in charge of your website and the features it offers; However, it's important to trust your web designer's expertise.
Who Is Your Website Really For? 4 Reasons Why Your Audience Is The Hero of Your Brand
There's a popular misconception that as a small business entrepreneur, you have to love your website because it's an extension of you. Once you dive into the color scheme, photos, site pages, and the site layout, you become consumed with your own needs and preferences instead of the wants and needs of your desired demographic. Having a fantastic site that you adore is great, but you have to take a step back and realize it's not about you! Your website was created to give visitors the capability to navigate it, so they can find what products or services you offer. The purpose of a website is to communicate what your brand can do for your audience and how they can get in contact with you. If you don't grab their attention in 10-20 seconds, they're clicking off. Providing a product or service is all about fulfilling a want. At Faith Web Designers, we'll give you some tips on how to retain your target audience by making your website speak directly to them!
THE VISION: WHEN IS DESIGN IMPORTANT?
The first thing people notice when they visit a website is its appearance, from the photos all the way down to the font and colors. Design is integral to a website's success because it cultivates trust and credibility. People want to see that you put serious thought, consideration, and genuine care into your website's overall look and presentation. Choosing the perfect images are imperative because they capture your target audience's attention. Don't just randomly place generic stock photos that are unrelated to your company. People get turned off and distracted by a collage of unnecessary images. Instead, carefully select images that complement and accurately convey the essence of your brand. Visuals tell a message, you want to make sure yours is personable, relatable, and offers your potential clients wonderful results when they're finished using your products. Every detail you incorporate must be executed with intention. People aren't visiting your website to critique the design, but to find solutions. Using high-quality images that inspire future success can deeply resonate with your audience, further incentivizing them to purchase. The content, design, and layout of your website should be geared towards sending the right message.
THE "WRONG" SHADE OF BLUE
On the design end, it's perfectly fine as a business owner to dislike a particular shade of blue, but make sure you step outside yourself and make sure it's not just you who dislikes it. We've all been guilty of unintentionally viewing things solely from our perspective, especially when we're the main architect behind a project. Slowly shift your mind away from an individualistic view; instead of thinking "I don't like this shade of blue," subtly reword that thought into "my customer doesn't like this shade of blue." Just because that part of the color spectrum is unappealing to you, doesn't mean it won't convert best with customers. There have been cases where the one element an artist or business owner disliked, ended up becoming a bestseller among consumers. Color increases brand recognition by 80 percent, according to a study conducted by the University of Loyola. This is why testing out different shades or asking for opinions is crucial. Routinely adopting this mindset is an excellent way to be dynamic in other aspects of your business because you're always considering the needs of your customers first.
YOUR CUSTOMER IS ALWAYS THE HERO OF YOUR STORY
Throughout this post, we've been discussing how, as a business owner, you have to step outside yourself to truly understand what your customer is seeking. We've all read a captivating novel or heard a compelling story where we're rooting for the main character. The protagonist tugs at our heartstrings because he or she is relatable, we want them to overcome their conflict and prevail in the story. We realize he or she will need the proper tools and resources along the way in order to reach that desired happy ending. Without these storytelling components, the story falls flat. Now translate this analogy into your brand's story. Your customer is the hero of your story and you're the guide. The main focus should be addressing your target audience's concerns and tackling the problem by steering them towards your product or service. Beware of including the words "I" or "we" in your website content; your audience is going to feel completely alienated because it's only your story you're telling. Concentrate on the age-old question "What's in it for me?" Concentrate on their stories and how your brand benefits them, not talk nonstop about yourself. When your website expresses authentic concern for your audience's issue, they will cherish your brand, ultimately causing it to thrive.
SHARE SOCIAL PROOF
Let your business speak for itself! Sharing testimonials, case studies, and reviews are easy, straightforward ways to build trust. You can provide intricate product descriptions emphasizing how amazing your items and goods are, but it's even better when a third-party also gives your product or service a well-deserved shout-out. You're obviously going to be slightly biased, so your audience wants to hear former clients' experiences with your brand before patronizing it. Being the first is a gamble, explaining why people like a frame of reference before the initial investment. In fact, 78 percent of referral programs generate good or excellent leads and result in a 62 percent increase in revenue per customer. Reviews are more than just conversations between friends, they have the ability to be broadcast to the masses. People are afraid of missing out, especially if someone's raving about how amazing your business is! According to Impact, on average, testimonials on sales pages increase conversions by 34 percent. Big Commerce reports that customers who interact with reviews are 58 percent more likely to buy and spend 3 percent more on average per order. These glowing statements showcasing public adoration for your product or service don't have to be a certain length or from a large corporation. They also don't have to be in a standard text format. Testimonials can be prominently displayed on your homepage in the form of videos, or other multimedia, such as a photo of the client alongside his or her quote. People tend to find businesses through a quick Google search, which typically lands on homepages, so you want testimonials to be one of the first things a site visitor notices. Other common testimonial destinations are contact pages, landing pages, sales pages, sidebars, and underneath blog posts. Helping readers understand how to collect and display customer reviews, along with strategic testimonial placement, are a few of the many comprehensive services Faith Web Designers offers. Furthermore, our services demonstrate and explain how you can collect and write case studies in a short span of time, which in turn, allows you to gain a diverse group of perspectives that promote an in-depth understanding of your product.
Building your website can be a daunting task that small business owners can easily become immersed in. They become entranced with producing the perfect site for themselves as opposed to their audience. Bombarding your audience with content and visuals that center around you is counterproductive. That's why we recommend the tips listed above. Fortifying your website to be consumer-centric instead of your personalized hub sets the foundation for your business to flourish.
Get in contact with us to properly implement your business vision! We'll strategically lay out your website design aspirations and have your site properly align with your brand.
With WordPress and WooCommerce, you could create an eCommerce store that can sell your products or services of any kind. WooCommerce Checkout powers over 27% of eCommerce stores from the top 1 million sites. However, despite this fact, many digital shops require WooCommerce custom fields to complete their eCommerce platform.
What are custom fields, and how can you get them? We'll find out everything in this blog post. Furthermore, we'll take a look at more than 7+ best custom fields plugins for WooCommerce that can help you enhance your digital store's functionality.
Without any delay, let's get started!
What Are Custom Fields in WooCommerce?
WooCommerce powers most of the online stores. Yet, still, it lacks some functionalities that can affect order processing. Or doesn't meet the store owner's needs. In that case, custom fields come into use. They allow store owners to add extra fields to provide customers with an option to give complete information about their purchases.
This could be done using some lines of code. But, for a non-technical person, coding isn't an option. Furthermore, for a repeated need, coding is also not favored by developers. As it takes more time which they can use in an essential area.
Thus, the Custom Fields plugin for WooCommerce comes into use. They make it easy to create fields, change them and manage them. Even using custom fields plugins, the store owner can delete default fields that are not necessary.
The following 7+ custom fields WooCommerce plugins offer the options to achieve the requirement mentioned above.
Custom WooCommerce Checkout Fields Editor (Free)
For WordPress beginners, the Custom WooCommerce Checkout Fields Editor is the plugin they can use to customise their WooCommerce custom fields of Checkout and Register page. It comes with a basic yet powerful user interface that easily allows them to create, modify, remove and arrange custom fields.
The field editor hosts a popup based field editor that intuitively brings all the options in front to apply changes to a particular custom field. Plus, you can perform different actions on billing, shipping, additional and account fields. The account fields option allows the admin user to customize customer accounts effortlessly.
Features of Custom WooCommerce Checkout Fields Editor
Create new custom fields for WooCommerce Checkout and register pages with 11 field types.
Field types included are Text, Password, Hidden, Text Area, File Upload, Select, Multi-select, Checkbox, Radio Buttons, Date Picker and Heading.
Define or change label and placeholder.
Reorder fields for both WooCommerce checkout and register pages.
Display fields in Orders Page And Emails.
Enable / Disable WooCommerce Fields.
General Information
Over 5,000+ active installations.
Rated 5 stars by 8 users.
Over 35 support tickets have been submitted and resolved.
First available in 2017.
Premium version available.
Flexible Checkout Fields for WooCommerce (Free)
Improve your WooCommerce billing form with more fields and options to carry out an order with complete details. Or essential ones. The Flexible Checkout Fields for WooCommerce plugin allows adding custom fields to the checkout page using a drag and drop interface. You can even customize the default fields available with WooCommerce if you want to. Thus, making it easy for users to enhance their checkout page's functionality and get the most out of it.
In addition to these, there are many other useful features available in this WooCommerce custom fields plugin. So, you can provide the best and get the best from your eCommerce store — when it comes to checkout and offering the billing.
More Features of Flexible Checkout Fields for WooCommerce
Multiple field types — Single Line Text and Paragraph Text.
Multiple Fields Validation — Email, Phone, Postcode and others.
Order fields easily using the drag and drop function.
Define and customize Labels and placeholders (New & Default fields.)
Easily show or hide fields.
Define fields as Required or optional.
Apply Custom CSS classes.
Provide Custom meta names for fields.
Show fields on other pages such as Thank You page, My Account (Address/Order) and Email.
And a lot more options to utilize the checkout of your eCommerce without any extra effort.
General Information
The plugin has been downloaded over 60,000+ times.
Rated 5 stars by more than 120 users.
First available in 2017.
Over 128 support tickets have been submitted.
Supports multiple languages.
Premium version available.
Advanced Product Fields (Product Addons) for WooCommerce (Free)
The Advanced Product Fields (Product Addons) for WooCommerce plugin works similar to the ACF Pro and allows you to add custom fields to your WooCommerce products. It's free; therefore, you don't have to get the ACF Pro if you're looking to create modern product pages with more information without purchasing a plugin.
Once added to WordPress, it starts to provide you with the option to add multiple fields to your products. For example, you can add toppings, cheese, and crust fields to your Pizza shop, like the below screenshot.
It's a perfect WooCommerce custom fields plugin for small stores and businesses that don't want to add complex options to their products. The features it includes to optimize products fields are as follows.
More Features of Advanced Product Fields (Product Addons) for WooCommerce
Simple and easy-to-use interface.
Multiple form elements include Text, Text Area, Email, Drop-down, Checkbox, Radio button and more.
Utilize form fields' action with Conditional logic.
Use Dynamic product price.
Supports multiple languages (English, French, German, Spanish, Dutch) for Front-end and translation ready for other languages.
And other useful features to take your WooCommerce products field to a new level.
General Information
The plugin has been downloaded over 10,000+ times.
Rated 5 stars by more than 120 users.
First available in 2019.
Over 300 support tickets have been submitted.
Premium version available.
Checkout Fields Manager for WooCommerce (Free)
Checkout Fields Manager for WooCommerce is another checkout page customizer for WooCommerce powered stores. It provides you with the options to add custom fields to the checkout page in the billing, shipping and additional fields section. However, unlike Flexible Checkout Fields, it doesn't offer a drag and drop user interface. Though, while adding a new field, you can select field type from multiple field types choices. Like, Heading, Email, Phone, Text and more.
Furthermore, likewise Flexible Checkout, it does offer reordering fields. Plus, remaining and hiding those fields that aren't necessary for the billing and other checkout page sections. You can also select to prevent guest account creation during the billing process using the Force create an account option.
More features are available with this WooCommerce fields plugin that you can utilize to optimize your store's checkout page and its fields.
Features of Checkout Fields Manager for WooCommerce
Add new fields and remove required fields in the checkout for billing, shipping and additional sections.
Select field type from over 15 different field types.
Define label and placeholder for new and default fields.
Use conditional logic.
Change fields position.
Reorder fields in the checkout.
Display new fields when received the order.
Option to enable files to upload on the checkout page.
Apply filters to hide or show fields based on user role, specific product and category.
Uploaded files control for both customer and admin.
Use custom CSS.
Import/ Export added fields data.
Reset fields data using one click.
And much more to make the checkout page and sections work at their best level.
General Information
The plugin has been downloaded over 90,000+ times.
Rated 5 stars by more than 440 users.
First available in 2013.
Over 1200 support tickets have been submitted and resolved.
Premium version available.
Checkout Field Editor and Manager for WooCommerce (Free)
Similar to the above WooCommerce checkout manager, this plugin also allows to manage and customize checkout fields. However, unlike the previous one, the Checkout Field Editor and Manager for WooCommerce plugin offers a drag and drop UI. So, it would be quick and easy for you to create, change or hide WooCommerce fields. Even the default ones, too.
It supports around 7 field types with the functionality to build a custom form containing billing, shipping and order fields. All the options are intuitive, and you can utilize its possibilities to enhance your WooCommerce store's usability.
Features Included With the Checkout Field Editor and Manager for WooCommerce Plugin
Customize default WooCommerce fields.
Easily add new fields to the checkout page.
Rearrange fields order with the help of drag and drop UI.
Control to hide the default WooCommerce checkout fields.
Easily Enable or Disable Checkout Fields.
Comes with WPML and Polylang support.
Premium version available with more options and field support.
General Information
Over 9000+ active installations.
Rated 5 stars by more than 50 users.
Premium version available.
WooCommerce Custom Fields (Paid)
The first paid plugin that makes this list is WooCommerce Custom Fields by RightPress. This WooCommerce custom fields plugin is an advanced one. And using this, you can highly customize your checkout page's custom fields. For both customers ease, and beautify the whole checkout experience. With these, it also lets you sell customizable items having popular addons. Like gift messages, installation support and more. You can also allow the user to request custom orders, for example, clothes with custom designing.
The purpose of creating this plugin is to enhance the user experience. At the same time, allowing store owners to easily create custom products, checkout page, order and user fields. That can give customers more options to input details in a simplified manner. So, you can seamlessly organize orders and sell configurational products by utilizing every field in the best possible way.
Make every order work by providing shipment tracking, delivery slots, address types (Work / Home), and more. For advanced WooCommerce use, this plugin could help you achieve that.
Features of WooCommerce Custom Fields
It supports multiple field types such as text, text area, password, email, multiselect, checkboxes, radio buttons and more.
Customize products and sell them with add-ons.
Display additional information about products
Collect additional order information and user information by using user fields on the checkout.
Easily upload and link files to products and orders.
Set allowed file types and file sizes
WooCommerce emails file attachment control.
Define pricing rules and adjust them by a fixed amount or a percentage.
And a lot more highly functional options to create an advanced WooCommerce store.
General Information
The plugin has been purchased over 4,638 times.
4.8/5 star ratings out of 101 user reviews.
First available in 2015.
Regular License available at $39.
ACF PRO (Paid)
Even though ACF Pro isn't specifically designed for WooCommerce, you can use this WordPress custom fields plugin's features to optimize WooCommerce fields. It allows you to create fields that can reflect its option to products, orders, subscriptions and more.
One of its premium features, ACF blocks, enables you to create fields and customize them using the Gutenberg editor. So, if you're familiar with block editor too much, you won't have any problem.
Another feature, Repeater fields, allows you to display fields as per a post by post basis. Therefore, it enables you to represent fields as per product by product, category by category or order by order basis. Where there will be more items or categories, a repeater field would come into use. And save you from repeating the same process over and over.
More Features of ACF PRO
Over 30 plus field types to use from.
Manage product images easily.
Create subfields and re-organize them easily.
Multiple field functions and actions.
Use filters to optimize field actions.
And multiple other features that you can use on WooCommerce fields.
Free version available.
General Information
The free version has been downloaded over 1+ million times.
5 stars rating by more than 1000 users for the free version.
First available in 2011.
Pricing starts from $49/year.
Checkout Field Editor (Checkout Manager) for WooCommerce (Free)
With Checkout Field Editor (Checkout Manager) for WooCommerce by ThemeHigh, you could do what you've done with previous plugins in a more simplified manner. Though it doesn't have a drag and drop interface, it will not overwhelm.
It includes options for the Checkout page's different fields -- Billing, Shipping and Additional. The intuitive backend interface keeps everything in place nicely with the option to re-arrange, enable/disable fields and define them either required or not.
Moreover, the Reset to default field option makes it possible to bring everything to its original shape without any effort. The WooCommerce custom field editor is easy-to-use and can be managed by the user of any level.
Features of Checkout Field Editor (Checkout Manager) for WooCommerce
Add new custom fields for Billing, Shipping and Additional fields.
Select validations rules from a predefined list.
Define custom values for Type, Name, Label, Placeholder, Class, Label Class and more.
Multiple field types are available -- Input Text, Password, Email, Phone etc.
Use 'Display in Order Detail Pages' and 'Display in Emails' options to define where to display a field.
Easily change checkout fields order.
And more options for an optimized checkout page and fields.
General Information
Over 300,000+ active installations.
Rated 5 stars by 328 users.
Over 900 support tickets have been submitted and resolved.
First available in 2015.
Premium version available.
Wrapping Up
So, that was our look at WooCommerce custom fields & 7+ plugins to create and apply other options to them. Each plugin is intuitive and can help WooCommerce store owners easily add custom fields to their checkout pages and products. According to your requirements, you can select anyone to accomplish designing needs.
If you have some thoughts or any doubts in your mind, let us know in the comment section.
How to Use Transactional Emails to Promote Customer Loyalty, you ask? Did you know that most successful e-commerce businesses almost always engage with their customers after they make a purchase? They do this by sending an informative notification soon after a customer buys a product from them. This is why this is important:
Customers who receive this communication will always feel valued and involved in the whole shopping process. This makes them more confident about what they order from you, and they are more likely to return for new purchases.
Shoppers who feel valued will most definitely speak about your business on their social platforms which goes a long way in marketing your business.
However, no one would want to spend all their time sending out emails to all their customers informing them of every process of their purchase. That is where transaction emails come in
What are transaction emails on WooCommerce?
Transaction emails are notifications that are sent to your customer automatically to inform them of the key events happening around their order. A good example is when a customer makes an order, they should receive a confirmation that is auto-generated listing all items in their order and their costs.
It sends out a few transactional emails by default such as when you receive a shoppers order. In some cases, you may want to add a few additional statuses that trigger transactional emails, you could then use the extension WooCommerce Order Status Manager
How to customize transactional Emails
As mentioned earlier, WooCommerce already sends out some default transactional emails to your customers. However, you might want to maintain a consistent user experience of your brand for your customers. This might include customizing the transactional emails using your company logo and company colors.
Here is why customizable emails are important:
Easily Recognizable. Your recipients will know that the Email comes from your company and the information in it is important
Professional. Emails that bear your company branding look professional especially to your customers
Provide helpful information. Information in transactional emails tends to answer most customer questions which mean reduced calls to your support team
To change the transactional email's colors, header or footers navigate to WooCommerce – Settings - Emails

If you would wish to edit the email's look using an intuitive drag and drop builder, Email template Customizer from MailPoet would meet your needs. It is also possible to add change text to be included in your transactional email, to do this click Manage next to that transaction email.
In the event where you would want to include additional information in these emails such as installation instructions or manual guides, add them as a link to files or custom notes for these items.
How to ensure Transactional Emails arrive safely
It could be very frustrating when emails to confirm Orders never reach your customers, this severely compromises the trust they might have in your business. Preventing such an occurrence starts by first confirming whether transactional emails have been enabled by going to WooCommerce- Settings- Emails
The second thing is to try and not use email services such as Yahoo and Google for your From email address as they trigger a lot of spam filters. Try and use your company email, if you have one, with the @yourdomain format.
In conclusion, transactional emails help retain your customer base especially those that contain your company branding, helping you stand out as a business and at the same time providing relevant information.
In this article, we will discuss 5 Mobile website design mistakes to avoid. Mobile optimized website design is crucial nowadays. This is because roughly more than 56.6% of web traffic comes from mobile devices. This number is expected to be bigger than 60% in the coming few years. The other reason you need to make sure that your website is mobile-optimized is that today's users like to access everything from anywhere on any device. They don't want to be forced to use only specific devices. As a result, if your website is not optimized for mobile devices (and it has not been made so yet), you may be losing some of your potential customers.
When you own a business, you will probably want to make sure you stay in the game—the game of business, that is. To do that, you will need to make sure that the way you market your sales and your services makes it easy for your clients to find you on the internet. This means that when they come to your site, it will be optimized for their device and easy to use. Let's talk a bit about the advantages of using a mobile-optimized website design.
5 Mobile website design mistakes to avoid
One design does not fit all - One design does not fit all in web design. How do we know this? Because if we look at the statistics, we can easily see plenty of sites that are doing it wrong. For example, according to Google, the most popular design practice in the past has been to have a desktop layout with desktop navigation that gets transformed into a mobile version that simply redirects to the mobile site. Though, on the one hand, this is a straightforward solution, it doesn't offer a good experience for a lot of users. A website should transition from desktop to mobile and not redirect traffic to a different website.
Additionally, while a design and layout might look fantastic on a desktop screen, simply squishing it down to a mobile format doesn't mean it will work. A website should be designed to be responsive and change according to the viewing device. A good mobile-optimized design will take essential visual elements from the desktop design while cutting back on unnecessary ones.
Overcomplicated menus - A website's navigation is crucial on a mobile device because it needs to be used with a literal touch of the finger. Many inexperienced web designers and developers create sites that are so full of unnecessary elements that the user is overwhelmed by them. This is also true for individuals, business owners with little experience in web design and development that create their websites with Do It Yourself builders like Godday, Wix, and Squarespace.
In the end, it is the website user who is responsible for finding the information he wants to see on the website and not the website creator. This is why many inexperienced web designers and developers overlook the importance of creating a simple and easy-to-use navigation system. At Faith Web Designers, we ensure that the design, including the menus, is designed in a simple manner and is not overcomplicated, easy to navigate, and use.
Button size- There are few things more frustrating than a tiny link. Buttons that are too small can be challenging to access on a mobile phone. You can adjust the size of a button to make it more accessible to your users. The best way to create buttons more mobile-friendly is by using a larger font or increasing the size of the button on your site. You can also make your buttons more mobile-friendly by expanding the space between the buttons and the text. This space is referred to as padding.
How much padding should you use around tappable buttons? Apple's Human Interface Guidelines suggest at least 44 pixels of space around a button for most devices and at least 20 pixels for the iPhone 4's smaller screen. Forty-eight pixels is a good compromise: it provides plenty of breathing room while minimizing the need for horizontal scrolling to reach tap targets.
Think of fingers instead of mouse clicks when it comes to all things mobile optimization. One mistake individuals make is not adjusting button sizes to accommodate a finger tap. Considering how a button is designed is one of the most critical elements on your website, it's vital that you make sure the user is not left trying to tap a tiny, barely responsive button.
Elements too close together- Designing websites for mobile devices is no easy task. It requires a different approach to the layout when compared to regular websites and can take a while before hitting the sweet spot. Many inexperienced individuals are guilty of putting elements too close together in web design, leaving the user no room to navigate. At Faith Web Designers, we love white space between elements; this gives the users the ability to navigate the website without issues.
The biggest challenge for mobile websites is screen size. Some things are just hard to fit into a small screen. Some elements on web pages are so close that it becomes difficult to read the content. To reduce this problem, designers need to make sure that there is enough space between elements on a page not to crowd each other. Space is crucial between touch targets so that the wrong element isn't tapped when a user tries to interact with them.
Using oversized images- The web is visual. How your website looks is extremely important. If your website is ugly, people may never visit again. They will simply hit the back button and forget about you. Although beauty is in the eye of the beholder, there is no denying that most people are more attracted to sites that look good. As the trend of responsive web design has taken over, and websites are being expected to operate on various screen sizes, it is no longer acceptable to use large images on your website. Not only do images that are sized large slow down the load time of a website, but they also eat up valuable bandwidth and increase your hosting costs.
As a designer, it's important to optimize images and avoid large file sizes, resulting in a slow load time. Also, with the ever-growing amount of mobile traffic, you must provide an excellent experience for your users, wherever they're accessing your content from. Take a look at some of our images that have been optimized for the best results.
No testing - Testing is vital to ensuring a mobile-optimized website is running smoothly. It's often a step that is completed too hastily. When testing a new website design, there are some things you should be looking out for. While it might sound obvious, you should be looking for sites that load quickly, have all the content you need, and include the right amount of content. Many different elements should be considered when testing a website, including the layout, language, usability, navigation, responsiveness, and appearance. There are many tools available to help in the testing process from Lambda test, which tests responsiveness, to GT metrix that tests many components of your website, including website speed.
Keep in mind the above elements when creating your website or asking a web designer or developer to create a website for your business. Understanding mobile responsiveness and the features that make a website function properly will assist you in determining who to hire to build your website. Keep in mind that creating a website is one of the most important investments in your business. If you need assistance with your next website project don't hesitate to contact us at Faith Web Designers or schedule a free consultation to discuss your requirements further.