Finding your brand personality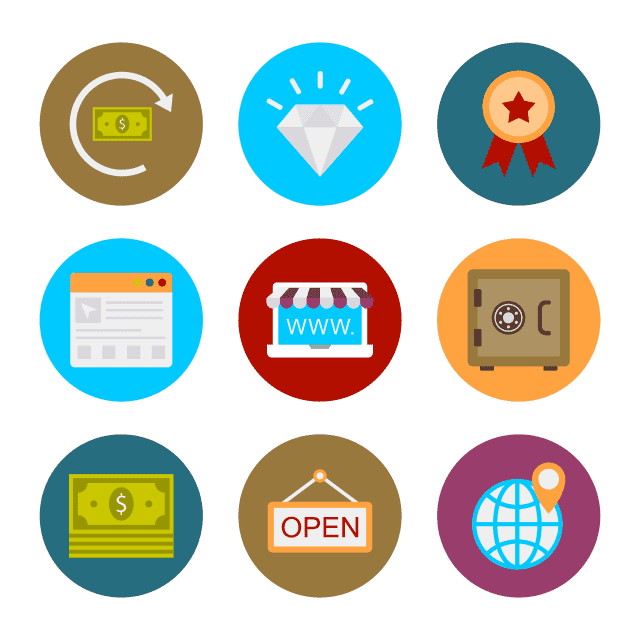 Finding your brand personality, how does excellent branding communicate clearly with your customer? What is brand personality? "Brand" and "logo" are often used interchangeably. However, while a logo may serve as a trademark for a company, it does not represent the whole brand. In reality, creating a good brand identity starts with the development of a logo. If you are interested in logo creation services, schedule a free consultation with us today. Color and color scheme for your business's website is also an essential factor in branding. For further information on how color affects your branding, take a look at this article.
A brand's identity is something to which the customer can relate; a good brand creates brand loyalty by demonstrating a consistent collection of characteristics that a particular consumer group enjoys. In addition to its practical advantages, a brand's personality is a qualitative value-add. Customers are more likely to buy a brand if it shares their style. Branding offers a vast opportunity to communicate and connect with your customer; more connection leads to more sales. Below are five key points to consider when developing your brand.
Finding your brand personality
Identify what makes you different - What can you offer to your customers that your competitors can't? What is your Unique Value Proposition, UVP? Your UVP, also known as the unique selling point (USP), is a concise message that explains your offering's value. It also shows how you meet your customers' demands and sets you apart from the competition. On your landing page and in any marketing plan, your distinctive value proposition should be highlighted prominently. There should be no doubt in your client's mind what your UVP is. Word Stream has 7 of the best examples of Value propositions many well know brands have used. A value proposition explains why prospects should do business with you rather than your competitors and makes the rewards of your goods or services obvious immediately.
Explore adjectives - A selection of individual traits that your consumers will identify with your brand is known as brand personality. There are five distinct types of brand identities, each with its own set of characteristics:
Excitement: young and carefree, high spirited - With energetic ads, high-octane style, and celebrity endorsements, exciting brands cater to a younger audience. Daring, passionate, creative, relaxed, and unique are all words that come to mind when describing these brands.
Sincerity: Kindness, consideration, a commitment to family values, genuine, trustworthy, wholesome, and cheerful come to mind. Consumers are bombarded with brand messaging every day of their lives, with social media activity feeds filled with unique event advertisements, coupons, and contests to receive free goods or services. With so many promotional sources open to a brand today, from conventional print to social media ads, the general public is more cynical than ever of a brand's absolute honesty level.
Competence: These traits discuss brands with these characteristics: dependability, responsibility, trustworthiness, intellect, performance, practical, accomplished, power, and confidence. Many businesses that are in this category are banks, insurance companies, and logistic firms.
Ruggedness: rugged, challenging, athletic, powerful, forceful, potent also come to mind. Most of these brands are committed, muscular, and high-quality. Some organizations that fall into this category are construction and sports brands.
Sophistication: prestigious, elegant, and sometimes even pretentious - We sometimes think that the brands we create are both elegant and nuanced – but that is not what we are referring to here. As a brand personality, sophistication means luxury, elegant, upper-class, and charming.
Know your audience - Your brand's identity must align with your target market, so you must first figure out who they are. Try to find out who the dream client is. What do they like doing? What are their favorite hangout spots? What age group do they belong to?
An essential tool to identify this client is through a client avatar. There are many ways to create one. If you google avatar templates, you can find numerous ways to create an avatar. Creating this avatar is an essential step in knowing your audience. To create an avatar, you must also have a set of questions that this avatar must answer. These questions will help you in creating your target avatar. Some questions that may help in the avatar creation could be the goals and values your clients have. You will also need to find sources of information for your avatars, for example, books they like, conferences they attend, and magazines that they prefer. Demographics is another consideration for avatars - their age, gender, marital status. You must also consider the challenges and pain points your ideal client faces and how you can help them overcome them. You may need to contact your clients and buyers when making this avatar, but don't let that stop you from getting started.
Set your tone - Your website copy, ad copy, or email copy needs to reflect your brand personality. Develop a style that your audience will resonate with and stick to it. If you go from casual to formal, you're showing the client that you're not paying attention to their needs. So, suppose you're a cosmetics brand aiming to target millennials on social media. In that case, you could use a lighthearted, friendly tone peppered with emojis and lingo intended to appeal to a younger demographic. The shabbier the statement, the more your customer enjoys it. If you want to have a reader on the edge of their chairs, your writing needs to be on point. It's only natural for a business that offers beauty and self-care items to follow an encouraging tone. It will take some time to refine your brand's tone of voice, but considering your business tone will help you get started on developing your familiar brand name. If or when possible, try to hire a professional copywriter to focus on this complex task.
Visual - This is where Faith Web Designers can assist you the most. This portion of your brand personality focuses on your website and logo. Your website must meet all the components needed to deliver them to your clients effectively. A color scheme is an essential aspect of visual branding. A great web designer will ensure that the color scheme is consistent throughout your website and effectively displays your brand. The website layout is also a critical factor in the visual aspect of your branding. If your design is all over the place, your clients will have difficulty finding the information they need. This will cause them to leave your site and result in your business losing out on that particular client. Fonts are also crucial to the website; a fancy font could be a great asset to an interior designer but will not go well with a business consulting firm. Careful consideration of fonts must be taken to continue with the brand personality of your business. Logos, colors, and web design layouts all work together to reinforce the brand's style. Graphic design is helpful at efficiently conveying a mood that elicits emotional reactions from the viewer. We are here to assist you in your business journey. If you need further assistance, don't hesitate to contact Faith Web Designers.