Top Web Design Agency in Raleigh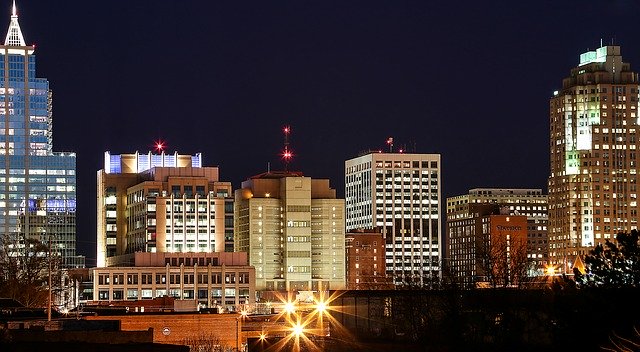 What to Expect from a Top Web Design Agency in the Raleigh, NC Area?
Whether you own a brick-and-mortar store or an online business, if you're operating in the Raleigh region of North Carolina, you're likely going to need a website to increase brand awareness, generate leads, and ultimately, increase sales.
But while you might be fully aware of your need to have an excellent website for your company, you may not be well-versed in what to expect from a top web design agency in the Raleigh, NC area.
This post will run down through a list of features you should expect from your web designer to make sure you're making the correct decision when it comes to creating your new website.
Mobile First During the Design Process
In today's online marketing world, everything has to be designed with the mobile device in mind. Mobile search overtook the desktop equivalent way back in 2015. Furthermore, from September 2020, websites that perform well on mobile devices will be permanently ranked ahead of those that don't display correctly.
Thus you should be looking for a web design agency that puts mobile design first. It's no longer ok to approach a website project with desktop in mind before trying to use responsiveness to reverse-engineer functionality to a mobile device. Instead, the design should be focused on the mobile experience first.
Responsiveness Across All Devices
Mobile-first design is not to say that you should do away with responsiveness. Instead, it changes the angle of attack from starting with a desktop and moving downwards in screen size, to starting with mobile and moving up.
By starting with a design focused at a mobile screen, a reputable Raleigh-based web design agency will use responsiveness to scale up the user experience to each subsequently larger screen, such as tablet and desktop.
Fast-Loading Websites
Speed is everything in today's attention-starved world. If your website doesn't load quickly, you'll lose visitors, leads, and sales. Did you know that slow-loading websites cost online retailers at least $3.4 billion in sales each year? Thus, if you've got an e-commerce site, you can't afford to make any mistakes when it comes to page-load speeds.
Even if your website is informational and your goal is to guide potential clients into contacting you about your business services, 74% of people will abandon a web page that takes longer than five seconds to load on a mobile device. Remember, mobile is now by far the most popular method for searching.
Thus, you need a web design agency in Raleigh that you can depend upon to secure lightning-fast page-load speed using smart coding and image compression techniques. Preferably you should choose one with website hosting plans since your host has a significant influence over how fast a website loads.
SEO-Optimized Websites
There's no point in having an amazing and beautiful website if no one can find it in Google search results. Of course, the page-load speeds mentioned above is a significant factor in a website's SEO performance. But there are many more influences on SEO performance that your Raleigh-based website design agency needs to consider.
For instance, intuitive navigation and user experience are "must-haves" for avoiding high bounce rates and high dwell times. SEO-optimized web design helps create a positive user experience and dramatically increases your chances of your business being found online.
Choose a Raleigh Web Design Agency That Takes a Client-Centric Approach
When trying to locate a top design web design agency in the Raleigh, NC area, all of the above factors are critical when comparing and contrasting providers. But it's crucial not to forget that you, as a client, should come first.
Too often, web design agencies try to force clients into pre-made template designs that aren't quite the perfect match for your requirements. Here at Faith Web Designers, we take the opposite approach.
Rather than starting with a website design template and tweaking it to your needs, we begin by getting to know your business. We take the necessary time to understand your specific needs and then use that information to build a beautiful, engaging, and high-performance website that meets all requirements provided by you, the client.
So if you would like to have an initial conversation with me (Carlos) about your business goals for your website, don't hesitate to get in contact to discuss your vision.