5 Best WordPress Live Chat Plugins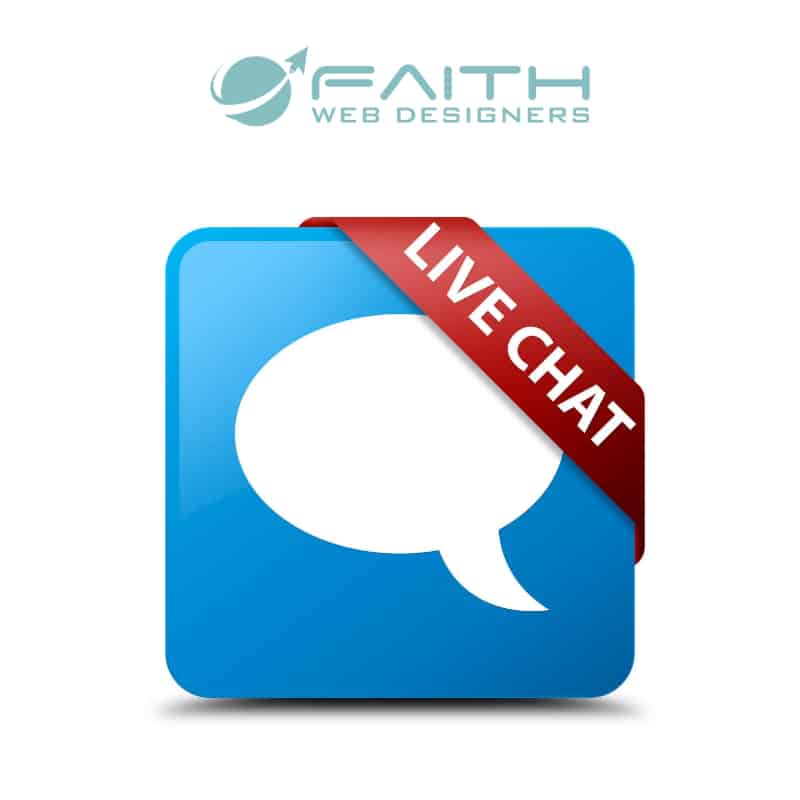 Are you planning to add live chat support to your WordPress website? You are on the right page, then. We have got you covered with the best WordPress live chat plugins list.
Offering prioritized customer support to your customers is one of the best ways to maintain a good relationship with them. Furthermore, it helps you convert your new visitors into loyal customers. To offer superior support, WordPress has a massive directory of extensions, including live chat plugins.
With the help of live chat plugins, you can entertain your users' queries in real-time. You can even collect some basic information like Name, Email Address, etc. That sounds interesting. WordPress offers several live chat plugins, but not all are worth using or come with essential features.
To help you choose the best live chat plugin, I have made a list of the best WordPress live chat plugins. I have chosen the best plugins based on their features while keeping a few other factors in mind. Besides, I'll be mentioning their features to make a better decision.
Continue reading to find the best live chat plugin for your WordPress website.
Why Should You Add Live Chat Support?
Yes, we can deal with our users' queries with email support, so why add a live chat support feature. That's a good question.
Here's a quick question for you.
Would you prefer to go to a shop where no one is available to attend to you? Of course, not. Right? As a result, you might not go to that shop again in the future because you haven't had a good experience. Even worse, if you share this experience with your family, neighbors, can also decide not to visit that shop.
Now, try to resonate with this example with your website. Feels similar right. Putting this in simple words, live chat support can help you provide the best user experience they have ever experienced. You can instantly reply to your visitors' questions and build a good connection with them.
According to a report by eConsultancy, 73% of the users prefer live chat support over any other support mode. Live chat functionality offers the highest level of satisfaction to users. The most common support model that is email and telephone support comes after the live chat support. Now, you might have figured out why it is essential.
Benefits of Live Chat Support
A live support system helps you improve the user experience of your site.
These plugins can transform your regular visitors into paying customers.
With these plugins, you can collect important information about your users. It could include name, phone number, email, address, etc.
It can generate more leads and revenue for your business.
Live chat plugins can improve the on-page time of your website.
Adding live chat support can reduce cart abandonment and increase revenue.
These plugins can help you build a good relationship with your customers.
These are the benefits of adding live chat functionality to your website. Are you eagerly waiting to explore the best WordPress live chat plugins? Please have a look at them below.
Best WordPress Live Chat Plugins
Here are the best live chat plugins for WordPress.
LiveChat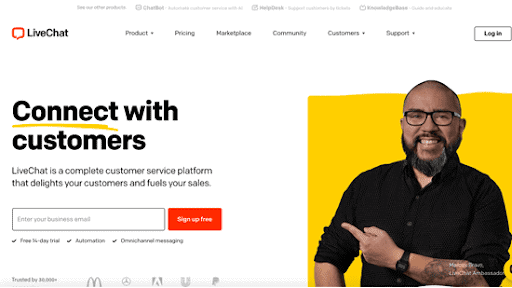 LiveChat is a powerful live support plugin that lets you add a live chat system to your website with a few clicks. It comes with an easy-to-use and interactive interface to engage your visitors for the long haul. One of its best features is, it is available for free. But only for a few days. You can easily create and design a beautiful chat window and hand it to your agents.
Your agents can chat with your customers' queries anywhere and anytime using laptops, tablets, and mobile devices. Support agents can chat with your visitors without logging in to the WordPress dashboard. This feature makes this plugin stand out from other plugins present out there.
This plugin integrates easily with popular services like Hubspot, Google Analytics, Zendesk, and more. In addition, the LiveChat plugin offers blazing fast speed and opens the chat window in milliseconds. This seems interesting.
Features Of LiveChat Plugin
The LiveChat plugin offers omnichannel communication support at cost-effective pricing.
This plugin lets you add live chat support to your website with a few simple steps.
LiveChat provides you with complete control over the customisation of your chat window.
You can integrate this plugin with 200+ tools, including Mailchimp, Zapier, Salesforce, and many more.
The LiveChat plugin allows your visitors to translate the chats into their native language.
The LiveChat plugin offers an analytics dashboard to check customer reports, agent reposts, and more.
Pricing
LiveChat comes with a free version as well as paid version. It offers a 14-days free trial with zero commitments and all features. Besides, the premium version is further divided into three different plans - Starter, Team, and Business. The Starter plan comes at $16 for a month. Whereas, Team and Business plans are priced at $33 and $55 per month, respectively.
ChatBot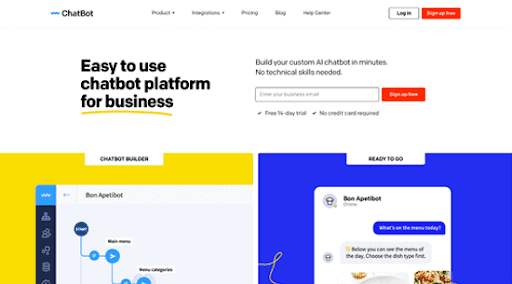 ChatBot is an excellent plugin that allows you to add a 24/7 live support feature to your site in a few clicks. You can engage with your visitors and provide them with the best support service they have ever been through. ChatBot plugin leverages artificial intelligence to offer effective and efficient live support services to small businesses and entities.
ChatBot plugin features a drag and drop functionality to create a chatbot in no time at all. Just drag and drop, and you are done. It's as easy as making noodles. In addition, it comes with some pre-made chatbot templates which you can use anytime. Anyway, who likes to build from scratch. You get multiple templates for eCommerce, customer support, lead generation, and many more.
You can simply pair the plugin with renowned content management systems like WooCommerce and WordPress. You can add the chatbot to your websites, Facebook Business pages, and messaging apps.
Features Of ChatBot Plugin
ChatBot plugin enables you to add live customer support to your WooCommerce and WordPress websites in a few easy steps.
This plugin offers readymade templates, such as eCommerce support templates, customer support templates, restaurant support templates, and more.
It provides many customization options to build a stunning chat window for your website.
This plugin creates AI-integrated chatbots to improve the conversion rate and brings more sales for your business.
It highlights the drag and drop functionality to create a powerful and reliable chatbot in a matter of seconds.
Pricing
The ChatBot plugin has three varied pricing plans - Starter, Team, and Business. The Starter plan starts at $42 per month. The Starter and Team plan comes at $126 and $424 for a month, respectively. All the plans offer varying features as the pricing increases.
Continue reading to find the best WordPress live chat plugin for yourself.
SendInBlue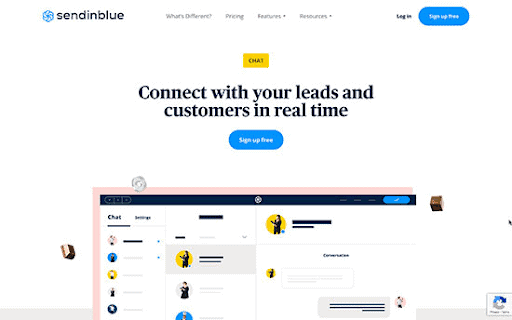 SendInBlue is popular for its email marketing tools which are used by users worldwide. Besides this, it also offers an interactive live chat support system. It has a beginner-friendly plugin that is easy to implement at the same time. You just need to signup and install the plugin to your WordPress website. And, you are good to go.
You can answer your users' questions in real-time without even a delay of seconds unless you have bad internet. It helps you convert your regular visitors into profitable customers and increases profit. In addition, you can integrate the chatbot plugin with Sendinblue marketing automation, which lets you capture more leads for your campaign.
With the help of the SendInBlue chatbot plugin, you can create a stunning chat window with its powerful customization feature. You can even customize the chat window according to your website's color, theme, and layout. In addition, you can add a custom form to collect more information about your users.
Also, SendInBlue comes with built-in email marketing integration, retargeting for Facebook ads, segmentation, and complete marketing automation. And, we think, this is the one we are looking for.
Features Of SendInBlue
SendInBlue helps you implement an easy-to-use chat support system to your website.
This plugin offers a CRM to manage all your customers' data in one place effectively.
You can create a beautiful chat window as per your requirements and the theme's design.
It comes with an intuitive and interactive dashboard that requires zero training to use.
Pricing
To access the SendInBlue chatbot plugin, you will need to purchase the SendInBlue Premium Plan. The Premium plan comes at $65 per month. It offers multiple advanced features along with a live chat support plugin.
I have added a few more plugins later in the article. Continue reading ahead to discover more live chat plugins for WordPress.
Tidio Live Chat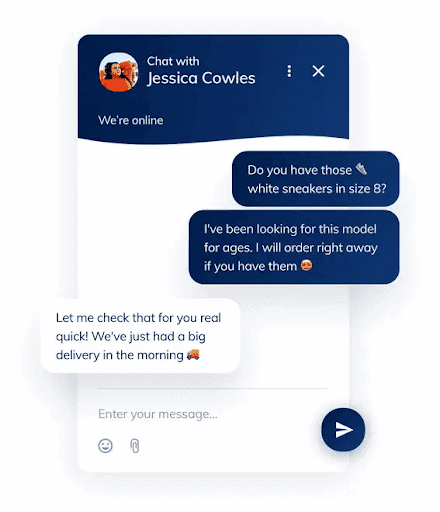 Tidio Live Chat is another great option to add a live support system to your WordPress and WooCommerce website. It is one of the best and feasible options to add 24/7 live support on your website. It comes with tons of advanced features, which help in improving the user experience.
Tidio offers three ready-made chat templates to create a chatbot and save plenty of time. It also gives you the right to customise the templates according to your theme. One of its best features is that you can chat with your visitors from any device. Tidio has created a dedicated application for both Android and iOS users. Besides, you can access the chat window from your WordPress dashboard as well.
This is one of the best plugins for beginners because it is free and offers wonderful features at the same time. You can chat with unlimited users every month without any restrictions. You just need to install and set up the plugin into your WordPress dashboard.
Besides, you get an alert email when a user sends you a message. Both users and agents continue talking through email without even opening the chat window. That's all that we wanted.
Features Of Tidio Live Chat Plugin
Tidio Live Chat plugin comes at zero cost with many helpful features.
It lets you automate your customer support and generates more leads.
You can install the Tidio live chat plugin in a few steps.
This plugin enables you to modify the chat window, colors, fonts, and a few more.
You can add some pre-assumed questions with their answers.
Pricing
Tidio Live Chat plugin comes at zero cost. You don't need to pay a single penny to use this plugin. Yet, if you want to level up, it also has a few premium plans. The Premium plan starts from $15 per month and offers some additional features that aren't present in the free version.
LiveAgent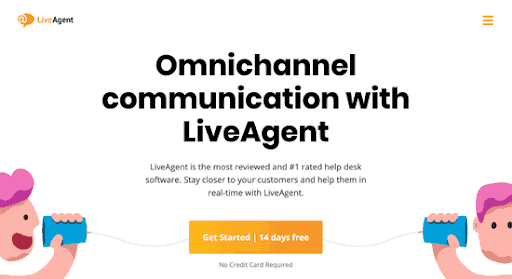 LiveAgent is a perfect live chat plugin that comes with omnichannel communication support. It is suitable for service providers. In any case, if you are offering any kind of service, then you can use the LiveAgent plugin to solve your customers' queries instantly. It helps you convert your regular visitors into long-term customers.
This plugin offers up to 131+ features to take your live chat system to an advanced level. LiveAgent plugin automatically converts all your conversation into tickets. You can rate tickets based on their problems such as important, most important, urgent, etc. One of the best features is, talking to your customers with different platforms like Whatsapp, Messenger, and more.
For example, if a user contacts you through Whatsapp, you don't need to use your Whatsapp account to talk to them. You can entertain all customers with a single chat window. It doesn't matter whether they contact you through Whatsapp, Facebook Messenger, or any other platform. You just need a single dashboard to talk to them all.
Features Of LiveAgent Plugin
LiveAgent plugin offers omnichannel communication support.
With the help of this plugin, users can contact you through any platform.
Agents can access the chat dashboard through their mobile phones as well.
It offers us the right to chat with our customers anytime and anywhere.
You can easily integrate this plugin with over 200+ services, including Shopify, Mailchimp, Zapier, etc.
Pricing
LiveAgent has a free version as well as a paid version. You can access the free version from their website. Prices for premium plans start from $15 for one month. Premium plans indeed offer some excellent features which aren't present in any of the mentioned features. Make sure to give it a look once.
We have now explored all the live chat plugins. Now, we are going to look for the best amongst all. Read the next section to check that out.
Which Is the Best WordPress Live Chat Plugin For You?
We have finally explored the five best WordPress live chat plugins. All the plugins offer magnificent features and those features make them stand out from others. At the same time, all plugins arrive at cost-effective pricing. Now, it's time to find the best amongst all of them. As you know, there can only be one winner.
Starting with a free alternative, you can go with the Tidio Live Chat plugin. It is one of the best options available out there for free. If you don't like this plugin for any reason, you can try the LiveAgent plugin.
Let's talk about the paid option. When it comes to the paid plugin, we have a lot of options available. If you want to invest some bucks in live chat plugins, you can go with LiveChat or ChatBot plugin. Both plugins offer magnificent features at an excellent investment.
So, these are the best live chat plugins for WordPress. I hope you liked these plugins. Do let me know which you chose for your website.