Difference Between a Landing Page and a Website?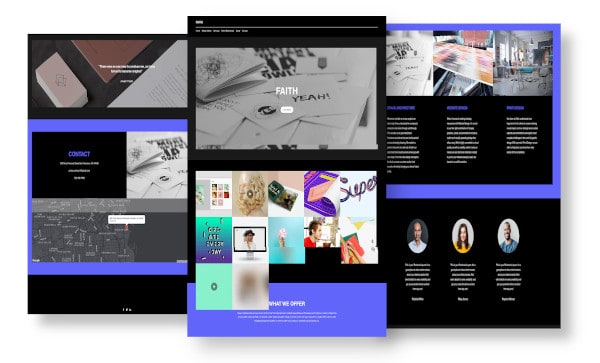 We have come across many clients that ask this question "What's the Difference Between a Landing Page and a Website?" In this article we provide you with information that will help you understand the difference. First, landing pages and websites perform very different roles in an organization's online presence, but they often get confused. One performs a very specific function, whereas the other has a much broader range of roles and responsibilities.
In some cases, a landing page is an ideal solution for your business. But in most other scenarios, a website is much more appropriate. So before we dip into the landing page vs. website debate, let's start by defining the difference between a landing page and a website.
What is a Landing Page?
A landing page is a webpage that is built to serve a particular purpose. Maybe you are promoting a specific event, offering a specific product or service, or encouraging people to sign up for your email newsletter.
Regardless of the overall goal, the purpose of a landing page is to persuade the visitor to take a very specific action. A landing page's effectiveness is almost always measured on how many people land on it and take that specified action. Each successful action is known as a "conversion."
A landing page is often connected to a website or hosted on the same domain name, but it won't have many (if any) navigation buttons or links to other pages. That's why they are most often used as pages to drive sales or capture leads, as everything on the page is focused on getting the visitor to take a specific action (such as giving their email address for a discount coupon).
What is a Website?
Websites are a series of interconnected pages containing details about your business or organization, along with informative content surrounding the products and services you sell. Websites are more informational, and they encourage visitors to explore with navigational menus to different sections.
They are usually anchored by a home page and include pages dedicated to explaining to visitors what you do and why you are a respectable purveyor of those goods or services. For businesses selling goods directly on their website (these are called e-commerce websites), it's possible to have hundreds or even thousands of website pages dedicated to products.
You will have pages such as About Us, Services, Contact Us, and perhaps a Case Studies or Testimonials page for a typical business website. Local businesses may also add pages about their locations. Many have a blog section that provides useful content to interested customers and helps the website appear high up in popular search engine results pages (this practice is known as Search Engine Optimization).
Landing Page vs. Website: Which One Do You Need?
The short answer is it depends. As highlighted above, they both perform very different roles. If you are looking to push web visitors into taking a specific action, then a landing page is the best fit for you. For example, if you are trying to capture email addresses for an early-access Black Friday sale event, then a landing page is the best solution.
If you need a better idea of how landing pages are utilized, take a look at these examples created for Black Friday and Cyber Monday sales events.
By contrast, if you run a local plumbing business, a landing page wouldn't make sense at all. You aren't aiming to drive people to a specific action. Instead, you'll want to inform visitors of the plumbing services you offer, where you are located, which geographical areas you serve, and why they should choose you.
For examples of businesses and organizations where websites were the best solution, feel free to take a look at our case studies page.
Difference Between a Landing Page and a Website
Landing Pages and Websites Are Very Different: Speak to Expert Designers to See Which Is Best for You
Here at Faith Web Designers, we are a leading Raleigh, NC-based web design agency that can design beautiful websites for your business or organization. We can also design and host your landing pages too, should you need them. However, we find that unless you are focused on achieving one specific goal, a well-designed website is always the best place to start.
If you need help or advice concerning the best choice for your business or organizational goals, why not speak to me (Carlos) about your web design and hosting requirements? You can book your free consultation appointment here. I look forward to hearing from you soon.