How to Fix the HTTP Error 500 in WordPress for Beginners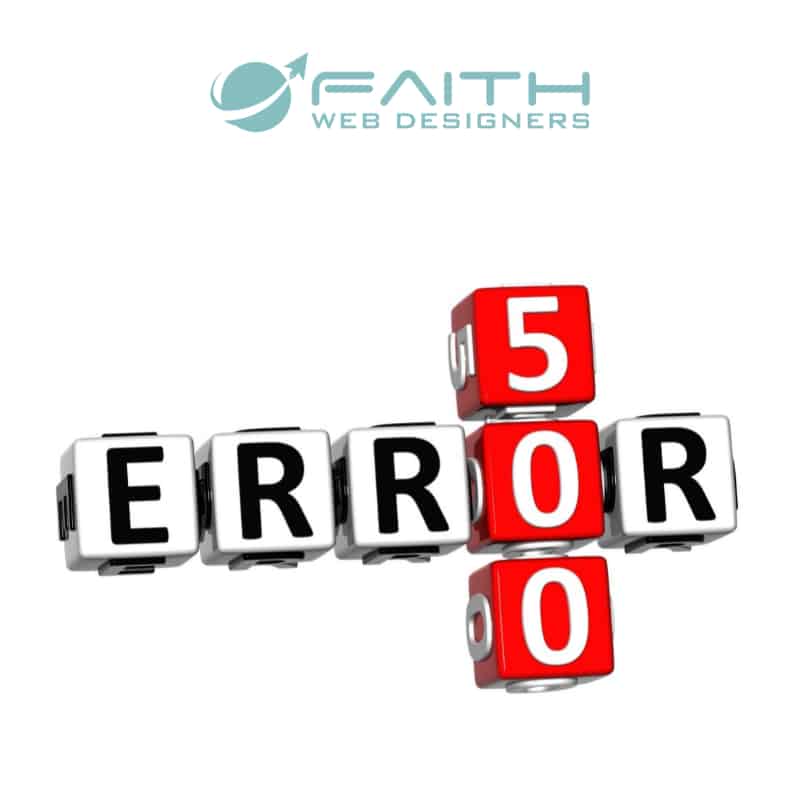 WordPress is by far the most reliable Content Management System. And since it's easy to run, manage, guarantees smooth and effective website operation, it's the go-to option for many website owners.
Like every other internet-affiliated invention, it has its downtime like the "Error 500," which can be persistent and overwhelming for users who do not have a way around it.
But it's okay if you are clueless about fixing the HTTP "Error 500". That will no longer be the case if you keep reading.
In this article, we'd introduce you to what Error 500 is, its possible causes, and how you can fix the error in less than 5 minutes. Find all the information you need below:
What are the Factors Responsible for the HTTP 500 Errors?
The good thing about the HTTP error 500 is that the factors responsible for the error are usually known. When the error display message pops up on your screen, it's usually to let you know that something is wrong. Sometimes it could be an internal issue with the programming of the website or page.
If you are using the Microsoft IIS software, you will get even more specific information about the error, which would help you know exactly what is wrong. Otherwise, you'd have to troubleshoot to find out which of the 4 major factors are responsible for your internal server error.
could be responsible for your HTTP error:
1. Memory Limit
The HTTP error would pop up for 4 reasons, and the memory limit is one of them. When you've exceeded your website's PHP limit, then the HTTP error message would display, especially when you intend to upload any media files or try to access your admin dashboard.
2. Corrupt .htaccess file
When your .htaccess file gets corrupted, WordPress will malfunction. You should expect it to because the .htaccess file contains crucial server configurations, and there's no way your website runs without that configuration.
3. Plugin Conflict
Plug-in comes with a coding system that helps them function on site. Sometimes it's inevitable to have more than one plugin working on your site at a time due to the kind of features you want for your website. In some cases, this plugin might conflict, especially if they have a coding base that works against each other or your theme. When this happens, you will get an error 500 display message.
4. Plugin Update
Sometimes HTTP 500 errors also occur after updating your plugin services. This isn't essentially a problem since it might take a few reloads to make it work.
The HTTP error 500 often happens at the server level, as "Internal Server error" suggests. And most times, there's nothing wrong with your website, but you'd never be able to tell which the case is, especially if you cannot pinpoint the origin of this error. But here's how you can troubleshoot and fix the error 500 for any of the above responsible factors;
How To Fix The HTTP Error 500 in Less than 5 minutes
The Error 500 happens either at the server level or as some personal website error. If it happens at the server level, all you've got to do is refresh your browser and check the internet connection. However, you wouldn't be able to tell if the error is from the server or not. Assuming you've used the typical troubleshooting approach without success, then there are four ways to best workaround the Error 500.
Cut the distraction and side tractions too! Let's help you get your website working in less than 5 minutes;
Update your .htaccess file
The .htaccess file is a primary cause in many error 500 cases. Essentially, the file can reset your website configuration and interface. So, when a file as powerful as the .htaaccess file gets corrupt, you can only expect that it'd cause chaos like the HTTP Error 500, but here's how to fix it
Create a backup of the .htaccess file. After creating a backup, delete the original .htaccess file. If the .htaccess file was responsible for the internal server error 500 messages you were getting, it should now be resolved; otherwise, it proves .htaccess wasn't responsible for the HTTP error.
Alternatively, you can reset your .htaccess file replacing the contents of your file with the WordPress Codex default code.
But the solution means that you'd lose any custom setting you have on your WordPress website. But if you recently backed up the .htaccess file restoring from the backup file would be your best choice.
Try solving the PHP memory limit
HTTP 500 error can be a result of a PHP memory issue. Increasing your PHP memory capacity solves this problem and how you can do it.
Open your wp-config.php file in the WordPress root directory.
Type for WP_MEMORY_LIMIT.
After opening the WP_MEMORY_LIMIT, use our recommended PHP memory value of at least "64M". You can opt for higher values f you need PHP memory space is above regular.
Save the changes on the file and close it.
It's worth noting that some web hosts do not allow users to define the PHP memory limit they want manually. If that's your case, you wouldn't be able to use our listed procedure. Instead, you should contact your provider requesting to increase your PHP memory limit.
Check your plugins and theme
If plugins were conflicting and are responsible for the error 500, then you'd need to deactivate all your plugins and load your website without. If it loads, the issue is with one or all of your plugins. The best approach to figuring out which plugin conflicts is to activate these plugins one at a time and see when the website acts up again.
Also, restore your theme to the default theme and build up from there; if the error were with the theme or plugin, it'd be resolved.
Reinstall WordPress
Reinstall of WordPress can also fix the error 500. And it also resolves any file permission problems that are built alongside.
Follow the WordPress manual and guide to reinstall your WordPress successfully.
Take Aways
HTTP 500 errors are never fun to encounter, and it's even more dreaded because it's hard to determine the origin of the error. But with a systematic approach, it is more than possible to have it done in 5 minutes or less. We just showed you how, so get to it!