Professional Web Developer vs. Do-it-Yourself Website Builder – Which one is Better?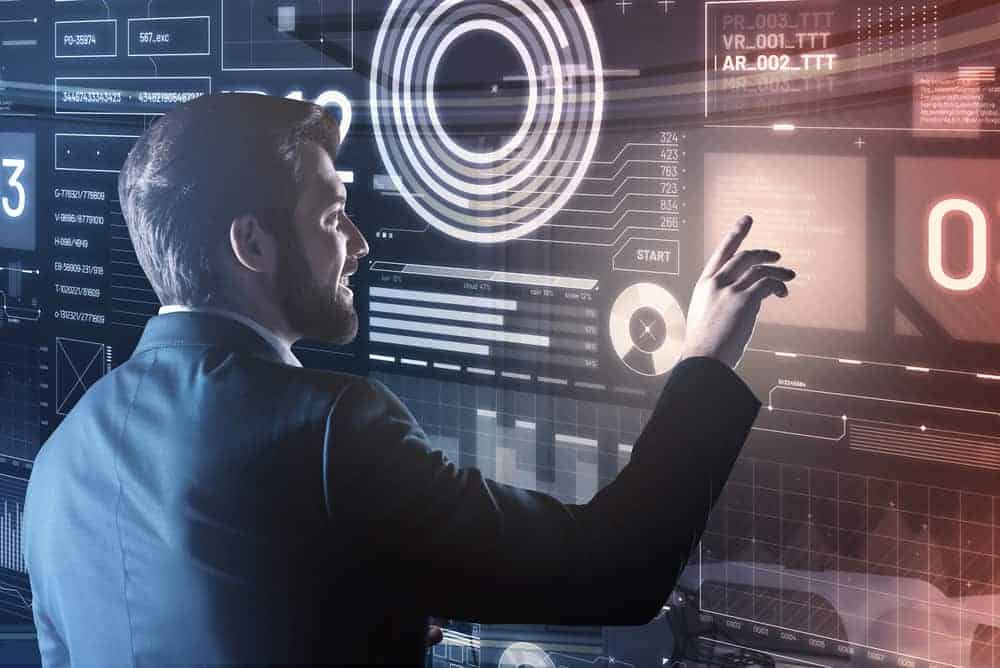 Nowadays, those looking for a new website can easily become tempted by the promise of a website you can create yourself in a matter of hours with a do-it-yourself website builder.
But while it's true you can create a simple website with Wix or Squarespace without any prior design or coding experience, hiring a professional web developer is always the better option. Especially if you're looking for a website for your business or personal brand.
We've put together a few reasons why this is the case, starting with a responsive, mobile-friendly design.
1. Responsive and Mobile-Friendly Design
Did you know that 85% of adults think that a company's mobile website should be as good, if not better, than the desktop version? This means if your website site does not feature mobile-friendly responsive design, then you'll lose visitors, leads, and ultimately sales.
Professional web developers are experts at implementing crucial responsive design elements such as full-width viewing and smart scaling to react to the size of a screen. Unfortunately, when you start making tweaks with a DIY website builder, the user experience can become clunky on mobile devices, driving interested visitors away from your website.
2. Web Design Optimized for SEO
One of the biggest criticisms of the DIY website builders is that they don't take care of enough of the requirements when it comes to both organic and local SEO. All web designers worth their salt will design a website that checks all of the boxes when it comes to pleasing search engines.
Remember, it's no use having a fantastic website if no one can find your business because the site is poorly optimized. Here are just a few of the SEO-related tasks that all good web designers do on your behalf:
Monitoring and fixing user and mobile experience issues
Page speed optimization
Keyword research and targeting
Title optimization
Local schema
Image optimization
Meta description optimization
Google Analytics & Tag Manager integration
Sitemap creation
Submitting the website to the major search engines
Once again, these are all tasks that those DIY website builders can't complete for you, leaving you to do a chunk of the heavy lifting on SEO yourself. Unless you have extensive knowledge of SEO, it never makes sense to use a DIY website builder from an SEO standpoint.
3. Do-it-Yourself Website Builders Offer Very Little Room for Customization
While it's true that the "What You See Is What You Get (WYSIWYG)" editors are easy to use when editing the look and feel of your website, they are very limited in scope. 38% of people will stop engaging with a website if its layout or design is unattractive.
When you hire an experienced web developer, the scope of your design is unlimited. You can use their excellent user interface (UI) and user experience (UX) design skills to produce a website that perfectly corresponds to the needs of your target audience. Building a website from the ground up could be a difference-maker when it comes to converting leads into conversions.
4. Hiring a Web Designer Saves You Time
What's more relevant to your business? Spending hours learning about how to use HTML and CSS to make customizations to your do-it-yourself website, or securing your first customers? Of course, it's acquiring customers. Without them, you don't have a business in the first place.
Many entrepreneurs turn to paint-by-numbers website builders because they are cheap. But hiring a web developer will pay for itself many times over by allowing you to work on the most critical aspects of your business. Not to mention the fact that a custom-built, well-designed website will perform better by converting more leads into sales.
Better still, once the site has been built, they can manage your website continually, leaving you to focus on running your business.
Professional Web Developer vs. Do-it-Yourself Website – The Answer is Clear
Hopefully, you've realized that even though DIY website builders offer low costs and ease of use initially, they end up costing you a lot more in the long run. In many cases, those websites created with these providers fail to appear in search engine results, negating the point of a website. Thus, a well-designed website created by an experienced web developer is always going to be the best option.
Here at Faith Web Designers, we create beautiful, responsive websites that are customized and optimized for your business needs. Once you're delighted with our work, we can then take care of the management of your website afterward.
To talk to us about your website project, simply contact me (Carlos), and I'll happily discuss your requirements.