Why Is Mobile-First Web Design Important?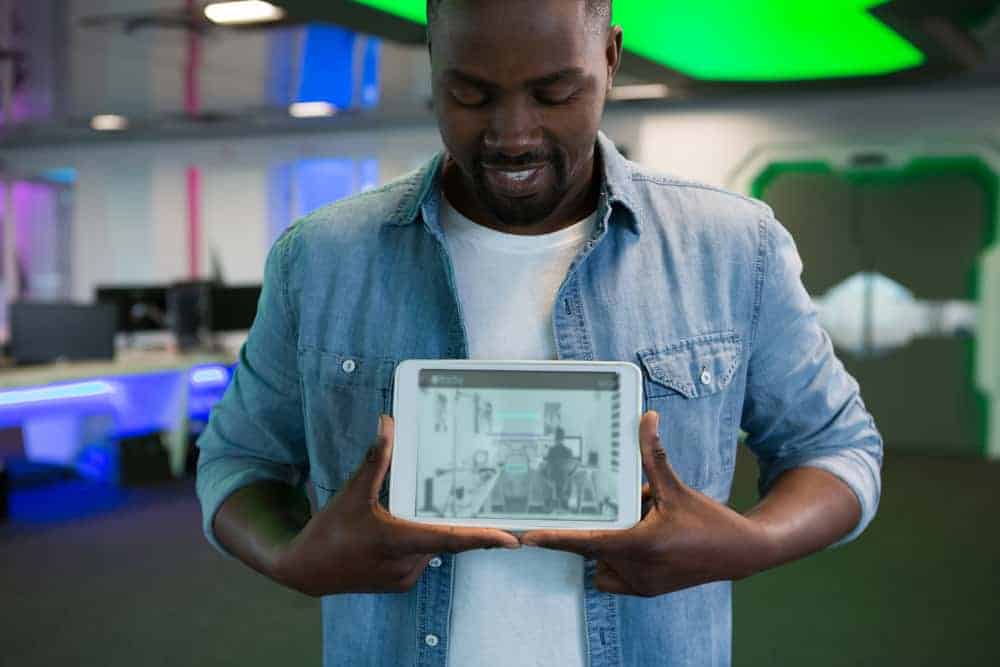 Why is Mobile-First Web Design Important you ask? Everyone is aware that smartphone usage continues to rise. Almost three quarters (72.6%) of internet users will access the web solely via their smartphones by 2025, equivalent to nearly 3.7 billion people.
When it comes to your website's design, if it doesn't display or perform well on mobile, it will get left behind by those that do. It's no longer the case that web designers can get away with designing a website for desktop first, before trying to fit those elements to fit a smaller screen retroactively.
But before going into the finer details of why mobile-first web design is important, let's first define the concept.
What is Mobile-First Web Design?
Mobile-first web design is pretty much exactly as it sounds. That is brainstorming, prototyping, and designing the website specifically for mobile devices. Once those fundamentals are in place, web designers can then scale up from there to larger screens.
Mobile-first ensures that you deliver the right User Experience (UX) to the right screen. With such limited real estate available on a smartphone screen, the design is focused on simplicity and clarity to help guide the visitor toward where they want to go.
What's the Difference Between Responsive Web Design and Mobile-First Web Design?
Mobile-first web design is a design strategy, whereas responsive web design is a framework governing how a website displays on different viewing mediums.
Until recently, web designers implemented their web design processes for desktop and then used responsive coding to ensure that the display was altered to match the screen on which it was being viewed.
However, mobile-first web design reverses the process.
While it may still make use of that responsive coding framework, it considers mobile users' needs first and foremost. So rather than creating a desktop website and then forcing it to fit in a mobile screen, you create a website that considers the majority of users on mobile first before scaling it up to fit a screen with a more substantial surface area.
What Are the Benefits of Mobile-First Web Design?
Improved Google Ranking
Ever since Google CEO Eric Schmidt announced in 2010 that web designers should consider mobile users first, mobile-first web design has improved a site's search engine performance.
The impetus for mobile-first design then snowballed when Google announced that from 2018 onwards, it was moving to mobile-first indexing. This move meant that those sites that performed best on mobile would rank the highest. Today, those websites still designed with desktop users in mind are being left behind by mobile-first designed sites.
Improved User Experience (UX)
Since more people will search for your website on mobile than on desktop, a mobile-first designed website will give users a much better user experience (UX). With simplified icons and navigational menus (such as the 'hamburger' menu), users can quickly find the information they are looking for or proceed to checkout with ease if you operate an e-commerce store.
Which leads us nicely onto the next benefit.
Improved Conversion Rates
At the moment, desktop conversions still outperform mobile conversions; 4.81% of desktop visitors convert compared to 2.25% of mobile visitors. However, when you consider that five years ago, mobile conversion rates were at just 1.32%, it's clear that mobile conversions are accelerating. Those who are yet to switch to mobile-first-designed websites are set to lose out on those new customers.
Evaluating Web Design Companies in Raleigh? Make Sure Their Mobile-First Designers!
If you're on the search for the best website designer in Raleigh, NC, you've got to ensure that they operate with a mobile-first outlook. Hopefully, this article has helped to underline why mobile-first web design is important, and why you should steer clear of companies who still design with desktop in mind.
Here at Faith Web Designers, we believe in the critical principles of mobile-first web design. We emphasize simplicity, lightning-fast mobile load speeds, captivating visuals, and easily-located contact information/checkout pages to maintain high conversion rates for your business.
Whether you have an existing website, or you're a brand new company, don't hesitate to contact me (Carlos) to discuss your project vision.