Micro goals are the key to success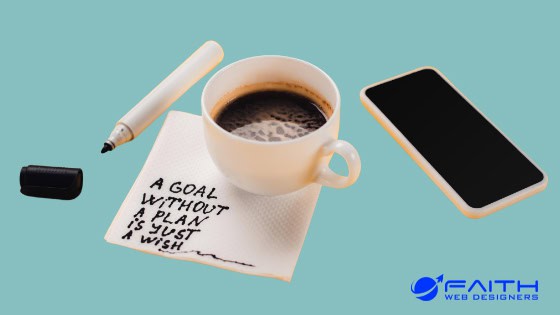 Micro goals are the key to success, and it is common for many business owners to feel overwhelmed by their own goals. While dreaming big is undoubtedly a positive way forward, the process of realizing those dreams can be incredibly overwhelming. Are you someone who has decided to reach your goals but finds them to be too difficult to achieve? That's a typical scenario, but the good news is that you can use micro-goals to help you achieve your larger goals. If you're not familiar with the term, A micro-goal is any step you take toward your larger goal. For example, if you want to lose 10 pounds, you could make eating more protein your goal. This is just one small step toward your larger goal of losing weight. You don't have to worry about your larger goal when you have micro-goals. Instead, you concentrate on completing each small step so that you can get one step closer to success.
Micro goals are the key to success
Recognize your primary goal - When you create your goals, they seem obvious, mainly when you write them down. So, why do people who make New Year's resolutions not achieve them? Part of the reason is that we often have big goals like "I want to lose 20 pounds," but we don't know how to start. We are so big and broad, and we don't know where to start. When we don't know where to start, we can't get started. We want to know the first step we need to take. If you can't figure out how to reach the first step of the goal, you won't get to the end of the plan. One system of achieving your goals is using the SMART method. This stands for Specific, Measurable, Attainable, Relevant, and Time-bound. These are all key to creating a practical plan. If you would like additional information on SMART goal setting, you can look at the article Micro Goals that explains SMART Goal setting.
Establish every step that will get you there - The first step toward any big goal is setting smaller goals along the way. These smaller goals are the micro goals we have been referring to. These smaller goals keep you motivated and assist you in achieving your ultimate goal. For example, if you're trying to lose weight, your micro goals could be to exercise three days per week and eat the other four days healthily. Business owners set smaller goals to achieve their bigger goals as well. If your goal is to complete a business website, your first micro goal could be to learn the design process.
It provides you with a sense of accomplishment - A micro goal is a smaller, short-term goal that is a stepping stone on a path to a larger goal. They can be effective in helping people move into action when a more critical goal may seem overwhelming or even impossible. Having smaller goals creates a sense of accomplishment and can help you stay motivated for a larger goal.
It assists you in prioritizing and staying organized - Micro goals are inspired by the idea of making small, manageable changes. Each micro goal is also designed to take a few minutes or hours, and you can do them almost anywhere. Here are a few examples of micro-goals: Set your alarm ten minutes early to get up and get moving. Learn a new word every day and add it to your flashcards. Make your bed and put away your clothes as soon as you take them off. Write 250 words every day, whether they're for a blog post, a book, or a new business proposal. For web design, you can start by researching heading types and where they should be placed.
Set a timeline for each micro goal - One of the most typical New Year's resolutions is to lose weight by a specific date, but simply establishing a plan isn't enough: you must also follow through. To accomplish this, divide your goals into smaller steps and assign a time frame to each. So, if you want to lose X pounds by Y date, make a spreadsheet and list all of the small steps you need to do to get there. Check off the steps you have previously accomplished each day, then start the next day with a new set of steps to take. Making a to-do list for your goals is also a great way to keep track of your progress and complete your goals.
Factor in breathing space - It is critical to allow some breathing space between each micro goal. When making micro-goals, it's typical to try to cram as many steps as possible into each moment. This mindset can set you up for failure and overwhelm you, preventing you from achieving your main goal.
Goal setting can be a challenge and be overwhelming. However, if you follow the advice in this blog post, you'll be well on your way to achieving your goals. Visit the article section of our website to read more about great topics that will spark your interest and get your creative juices flowing.