How Can a Blog Help Your Business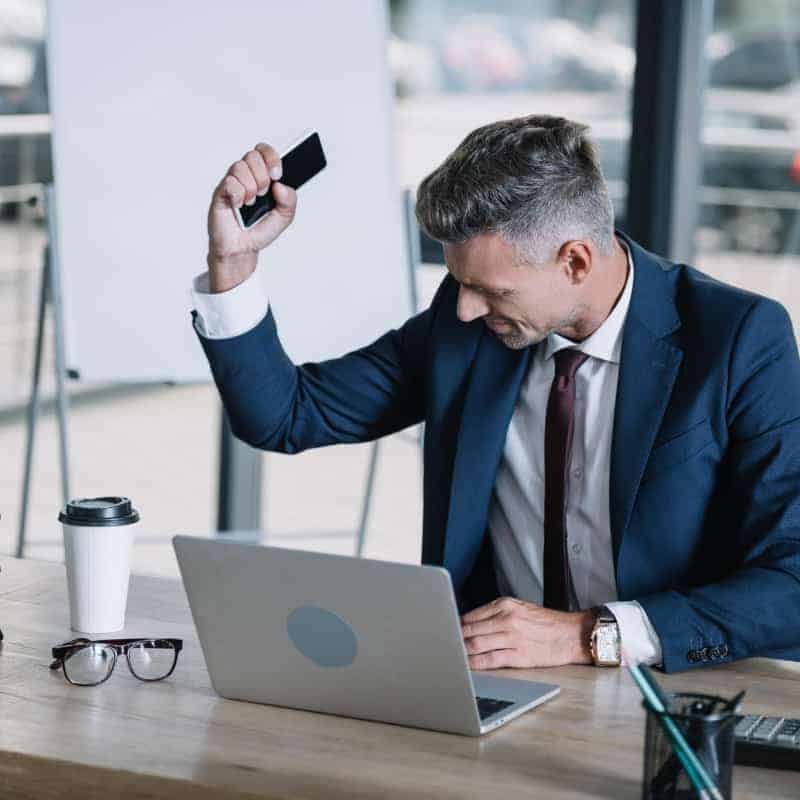 How can a blog help your business? Up-and-coming business owners are asking in the age of digital trends and Tik Tok videos if blogging is worth it in 2022. We've shored up our expertise to share 5 life changing tips on how a blog can help your business. You may wonder what's the point of writing and publishing a "long-winded" blog post when you can simply create a 30-second reel showcasing your products and services instead? Why waste several days (or weeks) of your valuable time typing your heart away on something you assume no one will read when you can be growing your business empire in other ways? That's the thing though, blogging does help sustain your business! Contrary to all the overnight success stories you see when scrolling through your Twitter feed, business growth doesn't happen in a vacuum. Without getting too sales-pitchy or lazy, starting a business blog can garner endless long-term benefits and opportunities, allowing you to expand your website traffic and earn loyal customers. In fact, 81 percent of companies consider blogs to be "useful," "important," or "critical." You want to offer solid content that persuades your current and new consumer base to fill out that subscription form for more. Fresh, informative, and well-written articles that are consistently published with strategy and consumer needs at the forefront can transform you into an industry powerhouse and brand leader. Find out how to form a business blog and learn how its power and value can make your business soar.
1. How can a blog help your business? Start a business blog to gain leads.
Some treat starting a business blog like starting from square one (which it kind of is). We told you all the sweet stuff in the intro about how business blogs develop consumer demand, captivate and convert prospective customers, and boost online traffic to infinity, however you're probably wondering how you'll make all that happen. There's no exact user manual that tells you how to kickstart and navigate a business blog. It's up to you to brainstorm ideas that speak to your target demographic's pain points. People are actively searching for solutions to their problems and your blog can be a lifesaver for them. You don't want to promote any false advertising, so make sure your headline matches the content underneath. Have a two-for-one combo of educational and entertaining content, the goal is to engage audiences and differentiate yourself from your competitors. SEO loves additional traffic, whether you're marketing your latest fashion accessory, or serving as a go-to hub for news-driven content, you'll notice significant gains if you focus on increased leads and advertising revenue. Let it be known: Consistency is key. The mega successful blogs that are widely circulated online are updated frequently to satisfy consumer research and needs. You want your blog to do the following:
Educate: Educational blogs inform the reader, allowing them to seek out the answer on their own time and contact you when they're ready to take the next step. For example, you could have an apparel company that posts weekly or monthly style tips and predictions. Their seasonal outfit guides help people make fashion decisions. Meanwhile, an accountant can post keyword-optimized tax-consulting advice during tax season because that's when they know they'll see the highest spike in client inquiries.
Inspire: Make sure every blog post promotes a call-to-action, such as reading related articles, filling out a form to get a quote, clicking an ad below, or setting up a consultation call to learn more.
Entertain/Have Fun: The last thing you want to do is have a stuffy, boring blog that makes readers yawn and clock-out. Although your top priority is to promote your brand and impart some industry wisdom, you also want to create a want-based market. This involves enticing your readers with meaningful facts that they didn't know they desired (think big picture topics like food, wellness products, clothing, and natural relief items). Some people want to recline on the couch and read a blog for leisure, or have something to entertain them while taking their lunch break. Developing a fun, lighthearted tone that interests readers in their spare time encourages them to want to read more, forging lasting connections and brand loyalty.
Blogs rake in customers (and networking relationships).
Regardless of what industry you're in, you want constant eyes on the product or service you're selling. More eyes mean more potential reservations or bookings, which means more client inquires. Businesses that blog actually have a 126 percent higher lead growth and 55 percent more website visitors than those that don't. Whether it's cars, hair care products, a cookout set, or hardware tools, consumers tend to use search engines to research items before making any purchasing decision – big or small. If something has extra dollar signs on the price tag, chances are people are going to conduct extensive research on it. Discovering knowledgeable, interactive blog content on various subjects can assist in swaying their opinion and influencing their purchasing decision when the time is right. Many business blogs are need-based and focus on guiding consumers to integral solutions. However, customer leads aren't the only benefit-driven results that blogs can create. Rarely do people think of the wide range of networking opportunities a handful of trustworthy, stand out blogs can create. You can guarantee that those blogs boast vast client portfolios and the most significant, influential partnerships. Observing competing blog feeds and following article releases can keep you caught up on the latest industry news. If you form relationships with other bloggers, you can receive invites to exclusive industry events, collaborate on shared or linked blogs, and obtain insider knowledge. Although devising a blog strategy seems time consuming, it makes a huge difference in the long run.
Showcase personality and individualism among competitors.
Blogging can set you apart from several other small businesses that market the same (or similar) products and services that you do. Of course, no two companies are truly identical and one way to emphasize this is through your blogs. Your blog posts reflect your tone, voice, and brand. Starting a business blog demonstrates what makes your brand unique by revealing information, experience, and personality. Using your blog to highlight the distinct components of your business distinguishes it from even larger companies. It also keeps you on your toes when staying in the loop on the latest trends in your field. The stronger you become in knowledge, communication, and presence, the more viewer and customer trust you earn.
Blogs can serve as an impromptu portfolio.
For industry professionals and experts, blogs can serve as an ongoing catalog of previous work. If a client requests to view past work, you don't have to scramble to gather materials because they'll all be in one place – your blog. As they say, the proof is in the pudding, and blogs can show and tell what types of results consumers can expect. A captivating blog accompanied with a few stunning photos and captions detailing your work can incentivize your customers to explore and reach out. Another bonus is that they don't require too much hassle to update depending on the platform they're built on. The publishing process for the most part is pretty straightforward and if you need further aid, you can gain unlimited free and useful advice on blogs like this one! Adding tags and categories helps organize your content into a valuable hub and display of information, serving as the perfect, high-quality portfolio piece for a curious potential client. Struggling to come up with content ideas for your social media posts? You can also repurpose that blog content into a portfolio, or extract quotes and interesting facts from one blog post into multiple social media posts. Studies even show that 7.23 percent of social media posts contain links to blogs.
Packed with long-term results
While people assume that reels are the new wave when it comes to engagement, social proof, shares, and likes, blogs can attract new leads and customers months and years into the future too. HubSpot reports that more than half of their monthly blog views are from older posts. Ever heard the phrase old is gold? Well get this: HubSpot's older content helps the company collect over 90 percent of its leads! While you want to continue creating new posts, older posts retain a relevancy that's hard to match. They've earned their stripes over time, gaining the authority, dominance, and ranking to bring in a reasonable amount of organic traffic. Old posts can even be modified and updated to reflect current campaigns and brand aspirations. Practice keeping things fresh by updating old posts with recent data and links; these minor tweaks can work wonders when checking analytics (audience insight, feedback, and viewership) and can help bring in qualified leads long after an initial post.
Don't sleep on how a blog can help your business. Blogs provide an opportunity for you to have a two-way interaction with your audience by presenting your expertise in a casual personable way. Readers can interact with your content by providing their POVs and getting a chance to be seen and heard. Having a website amplifies your presence, starting a business blog strengthens your relationships.