7 Reasons To Hire a Professional Web Designer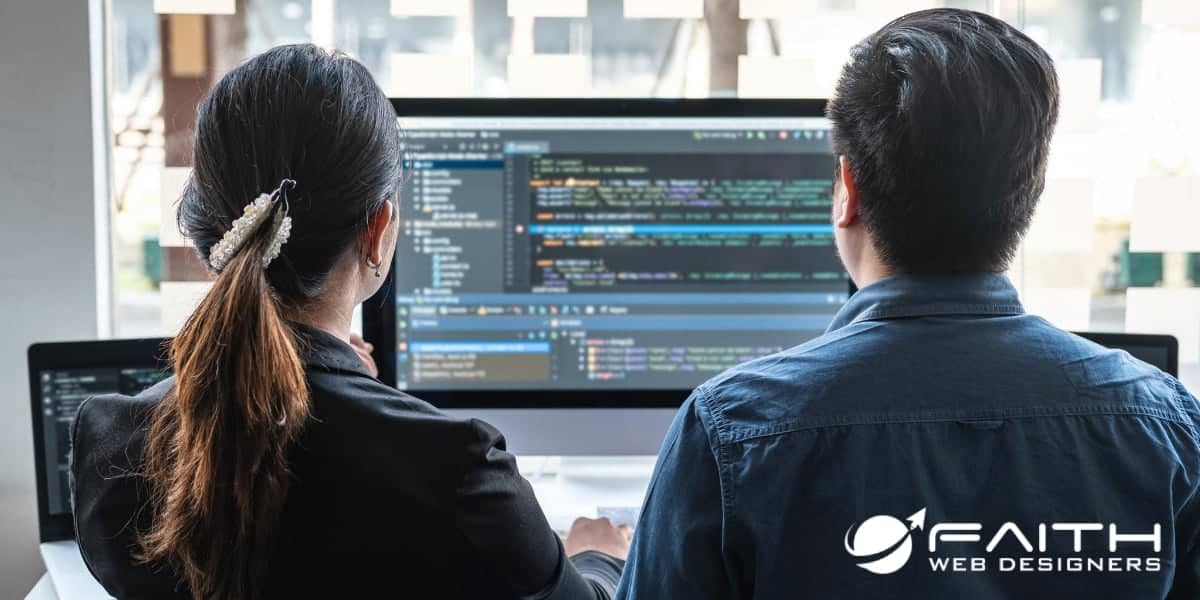 Why hire a professional web designer? This is a common question entrepreneurs grapple with when choosing to elevate their brand. Within this article we will provide you with 7 Reasons to Hire a Professional Web Designer. There are numerous factors for business owners to consider when creating a website, such as the design, layout, and functionality; this is where hiring a professional web designer can be an excellent investment in executing your vision. Building a website is a huge milestone in capturing your brand and asserting your digital footprint. Given that 75 percent of your online presence's credibility comes from the quality of its web design, how you convey your business online is instrumental in making a lasting, positive first impression. We want you to make informed decisions when seeking web design services, which is why we've tailored a guide to help you get started!
Hire a Professional Web Designer or Do it Yourself?
Outsourcing the construction of your website is a major decision. You should consider hiring a web designer if you meet one or more of the following:
You want to spare dealing with any intricate design details or technical aspects yourself.
You have a sizeable budget to allocate toward building or upgrading your site.
You can wait a few weeks before receiving the finished product.
You shouldn't need to hire a web designer if:
You wish to be directly involved in the website design process.
You prefer a more affordable alternative.
You want to circulate your brand online as soon as possible.
If you're on the fence about hiring a web designer, you can use a cost-effective website design builder like WordPress, a platform that has multiple captivating themes. However, there are some limitations, including drawbacks with the user interface. Professional web designers can make your website dreams a reality by offering customized, expert recommendations that align with your brand preferences and give your website a distinctive appearance. Desktop and mobile compatibility are just part of a web designer's extraordinary package, along with a noteworthy eye for user interface that most business owners can't see. Their specialty lies in innovative forms of web design, remaining up to speed on current trends and tech improvements. If you're concerned about affordability, at Faith Web Designers, we offer comprehensive pricing information that caters to your budgeting needs. We have a solid reputation, setting the standard for what exceptional websites should look like.
Fortifying your brand assets
Whether it's a personal portfolio or a startup, a professionally designed website is the fabric of your brand's strategy. You only have seven seconds to make a first impression on viewers, so it's recommended that you contact a designer to help fully convey your brand's mission and values. Working with a web designer is a collaborative experience where the designer conceptualizes timely solutions that encapsulate your brand and make your business easily identifiable. Even if you're a novice when it comes to tech design, the web designer can elaborate on certain terminologies that you're unfamiliar with or provide in-depth explanations while handling your project. At every step of the way, the designer can provide seamless communication and adapt his or her tech lingo to ease the process.
Delegating the task to a trusted professional
We understand that you have endless responsibilities to juggle, including the daily operations of your business. Designating the creation of your website to a professional designer gives you the space and peace of mind to continue expanding your brand. Form a list of criteria to check off when considering designers. You should be keeping an eye out for the following:
A substantial portfolio of prior work
Past experience leading a project (i.e. project management skills, marketing background, etc.)
A few testimonials from former clients or verified references that endorse the designer's expertise and completed projects
Creating personalized, secure, and responsive design
DIY website builders might seem promising due to their inexpensive allure, but they may cost a monthly subscription fee compared to the simple, one-time payment you'd be investing in a professional web design agency. If you're serious about having a long-term website that can be updated and monetized, then searching for a designer should be a prerogative. Web designers have the uncanny ability to evaluate limitless aspects of your business to produce a specialized, responsive website that meets the demands and eccentricities of your business. The way we consume content is ever-changing, web designers are prepared to make your website visible and compatible on every platform, extending your brand's reach to wider audiences. Cyber security is also a component of what web designers bring to the table, ensuring your website isn't vulnerable. Designers are proficient in SSL certificates, encryption, and more. Not only will your website have the visual appeal and functionality to boost digital traffic, but several protective measures to shield itself from advanced cyber-attacks.
Amplifying lead conversions
In a new technological age, attention spans are short. You don't want to have a sluggish site that loses people due to constant buffering. Maintaining a dependable, fast, secure, and user-friendly website constructed by a professional web designer can maximize page stickiness, meaning people are likely to browse your site longer. An enhanced user experience can transform into sales and repeat customers, which explains why professionally designed websites have a lower bounce rate, bounce rates happen when someone visits a single page on your site without engaging in any of the content before leaving. There is a correlation between high bounce rates and poor web design. Professionally designed websites are easier to navigate, presenting a straightforward layout that better resonates with audiences. By hiring a professional web designer, people are enticed to revisit your site to obtain more of that joyful experience.
Rapid loading times
As we mentioned above, no one wants to sit around and wait for a slow website. There's a chance the vital products and services your brand has to offer won't even reach any eyes if the page speed is not up to par. Page speed can indirectly affect rankings and SEO by decreasing dwell time and increasing bounce rates. Statistics indicate that lackluster loading times can have a catastrophic impact, for instance, a one-second delay in loading speed will lower the conversion rate by about 7 percent. Loading speeds are determined partially by the quality of your web design. In other words, if you want a fast-loading website, then locate a competent web design agency that can convert your website into a speedy powerhouse of brand resources and information.
Continuous and ample tech support
Websites designed by professionals enjoy superior SEO and constant developments to guarantee that they're running at high capacity. Professional web designers don't just build a stunning, interactive site and leave you to shoulder the heavy work, they're on standby at all times to give technical support. Monitoring your website after it's finished is as integral to its upkeep as the design. A dynamic, efficient website requires reinforcements and maintenance, another reason why a professional is needed from the beginning. Professional web designers are knowledgeable in everything surrounding websites, lending expert advice and insider tips on head-scratching areas, such as domain name registration, web hosting, etc. Besides eliminating confusion and assisting in decision-making, opting for professionals makes you even more of a renowned force in your industry, racking up four and five-star reviews from pleased customers. Positive testimonials that praise your site for being smooth, professional, and reliable are bonus points for your business, retaining old customers and creating buzz amongst the new.
Websites carry complexity, garnering diverse functions and features that can be difficult to master. Professional web designers can conquer these functions using their technical savvy and on-hand experience, producing a versatile website that covers image optimization, SEO, code and plugin expertise, advanced security, personalized maintenance, proper heading elements, and one-on-one technical support. Practicality and a watchful aesthetic eye are part of the professional web design playbook, giving you a highly optimized and personalized website. Take out the time and funds to find an effective professional web design solutions company that makes your brand and website pop!
For additional information on our web design packages and services, please visit faithwebdesigners.com or get in contact with us to get started on your next web design project!