Who Is Your Website Really For? 4 Reasons Why Your Audience Is The Hero of Your Brand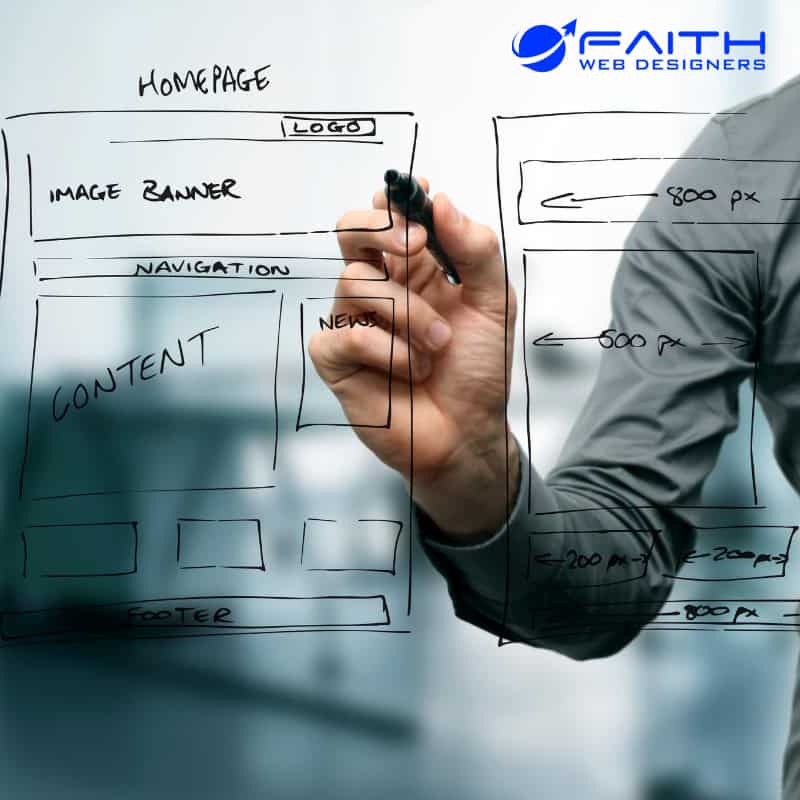 Who Is Your Website Really For? 4 Reasons Why Your Audience Is The Hero of Your Brand- Creating and customizing your website can be a thrilling and transformative experience. You're taking the initial steps towards expanding your business. Although the appearance and interface of your website should represent your brand, keep in mind that its content, function, and design are for your target audience. This topic might be difficult to grasp because as a business owner, you want to be in charge of your website and the features it offers; However, it's important to trust your web designer's expertise.
Who Is Your Website Really For? 4 Reasons Why Your Audience Is The Hero of Your Brand
There's a popular misconception that as a small business entrepreneur, you have to love your website because it's an extension of you. Once you dive into the color scheme, photos, site pages, and the site layout, you become consumed with your own needs and preferences instead of the wants and needs of your desired demographic. Having a fantastic site that you adore is great, but you have to take a step back and realize it's not about you! Your website was created to give visitors the capability to navigate it, so they can find what products or services you offer. The purpose of a website is to communicate what your brand can do for your audience and how they can get in contact with you. If you don't grab their attention in 10-20 seconds, they're clicking off. Providing a product or service is all about fulfilling a want. At Faith Web Designers, we'll give you some tips on how to retain your target audience by making your website speak directly to them!
THE VISION: WHEN IS DESIGN IMPORTANT?
The first thing people notice when they visit a website is its appearance, from the photos all the way down to the font and colors. Design is integral to a website's success because it cultivates trust and credibility. People want to see that you put serious thought, consideration, and genuine care into your website's overall look and presentation. Choosing the perfect images are imperative because they capture your target audience's attention. Don't just randomly place generic stock photos that are unrelated to your company. People get turned off and distracted by a collage of unnecessary images. Instead, carefully select images that complement and accurately convey the essence of your brand. Visuals tell a message, you want to make sure yours is personable, relatable, and offers your potential clients wonderful results when they're finished using your products. Every detail you incorporate must be executed with intention. People aren't visiting your website to critique the design, but to find solutions. Using high-quality images that inspire future success can deeply resonate with your audience, further incentivizing them to purchase. The content, design, and layout of your website should be geared towards sending the right message.
THE "WRONG" SHADE OF BLUE
On the design end, it's perfectly fine as a business owner to dislike a particular shade of blue, but make sure you step outside yourself and make sure it's not just you who dislikes it. We've all been guilty of unintentionally viewing things solely from our perspective, especially when we're the main architect behind a project. Slowly shift your mind away from an individualistic view; instead of thinking "I don't like this shade of blue," subtly reword that thought into "my customer doesn't like this shade of blue." Just because that part of the color spectrum is unappealing to you, doesn't mean it won't convert best with customers. There have been cases where the one element an artist or business owner disliked, ended up becoming a bestseller among consumers. Color increases brand recognition by 80 percent, according to a study conducted by the University of Loyola. This is why testing out different shades or asking for opinions is crucial. Routinely adopting this mindset is an excellent way to be dynamic in other aspects of your business because you're always considering the needs of your customers first.
YOUR CUSTOMER IS ALWAYS THE HERO OF YOUR STORY
Throughout this post, we've been discussing how, as a business owner, you have to step outside yourself to truly understand what your customer is seeking. We've all read a captivating novel or heard a compelling story where we're rooting for the main character. The protagonist tugs at our heartstrings because he or she is relatable, we want them to overcome their conflict and prevail in the story. We realize he or she will need the proper tools and resources along the way in order to reach that desired happy ending. Without these storytelling components, the story falls flat. Now translate this analogy into your brand's story. Your customer is the hero of your story and you're the guide. The main focus should be addressing your target audience's concerns and tackling the problem by steering them towards your product or service. Beware of including the words "I" or "we" in your website content; your audience is going to feel completely alienated because it's only your story you're telling. Concentrate on the age-old question "What's in it for me?" Concentrate on their stories and how your brand benefits them, not talk nonstop about yourself. When your website expresses authentic concern for your audience's issue, they will cherish your brand, ultimately causing it to thrive.
SHARE SOCIAL PROOF
Let your business speak for itself! Sharing testimonials, case studies, and reviews are easy, straightforward ways to build trust. You can provide intricate product descriptions emphasizing how amazing your items and goods are, but it's even better when a third-party also gives your product or service a well-deserved shout-out. You're obviously going to be slightly biased, so your audience wants to hear former clients' experiences with your brand before patronizing it. Being the first is a gamble, explaining why people like a frame of reference before the initial investment. In fact, 78 percent of referral programs generate good or excellent leads and result in a 62 percent increase in revenue per customer. Reviews are more than just conversations between friends, they have the ability to be broadcast to the masses. People are afraid of missing out, especially if someone's raving about how amazing your business is! According to Impact, on average, testimonials on sales pages increase conversions by 34 percent. Big Commerce reports that customers who interact with reviews are 58 percent more likely to buy and spend 3 percent more on average per order. These glowing statements showcasing public adoration for your product or service don't have to be a certain length or from a large corporation. They also don't have to be in a standard text format. Testimonials can be prominently displayed on your homepage in the form of videos, or other multimedia, such as a photo of the client alongside his or her quote. People tend to find businesses through a quick Google search, which typically lands on homepages, so you want testimonials to be one of the first things a site visitor notices. Other common testimonial destinations are contact pages, landing pages, sales pages, sidebars, and underneath blog posts. Helping readers understand how to collect and display customer reviews, along with strategic testimonial placement, are a few of the many comprehensive services Faith Web Designers offers. Furthermore, our services demonstrate and explain how you can collect and write case studies in a short span of time, which in turn, allows you to gain a diverse group of perspectives that promote an in-depth understanding of your product.
Building your website can be a daunting task that small business owners can easily become immersed in. They become entranced with producing the perfect site for themselves as opposed to their audience. Bombarding your audience with content and visuals that center around you is counterproductive. That's why we recommend the tips listed above. Fortifying your website to be consumer-centric instead of your personalized hub sets the foundation for your business to flourish.
Get in contact with us to properly implement your business vision! We'll strategically lay out your website design aspirations and have your site properly align with your brand.