How Much Does a Website Cost to Create?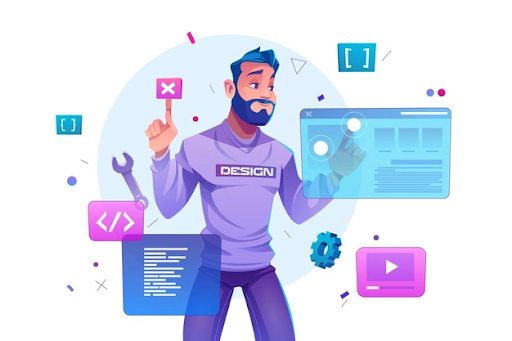 The amount a website costs to create can vary depending on the website's size, complexity, and approach. To create a stunning, highly functional masterpiece unique to your brand, you can use a website builder or outsource to a professional web designer! On average, depending on which option you choose, prices for creating a website for your small business can fluctuate between (drumroll please) $200 and $10,000. Keep reading to learn about which method works best for your business, the difference between building a website yourself vs. hiring a professional, and other website costs to consider before making the final decision.
Website Costs to Create - From Conception to Perfection
The cost of a business website is one of the major deciding factors that determines how you delegate other parts of your budget. We understand that your web design and format hinges on which method you choose to build your website. There's no right or wrong way to build a website; however, it's important to know what you're paying for. Typically, DIY website builders such as Wix and Squarespace offer free templates, making them more cost-effective. Meanwhile, professional website builders and agencies tend to have some extra dollar signs, but they provide complete control over the foundation and customization of your site and offer unmatched complex functionality. Take a look at the breakdown of each option in the following sections.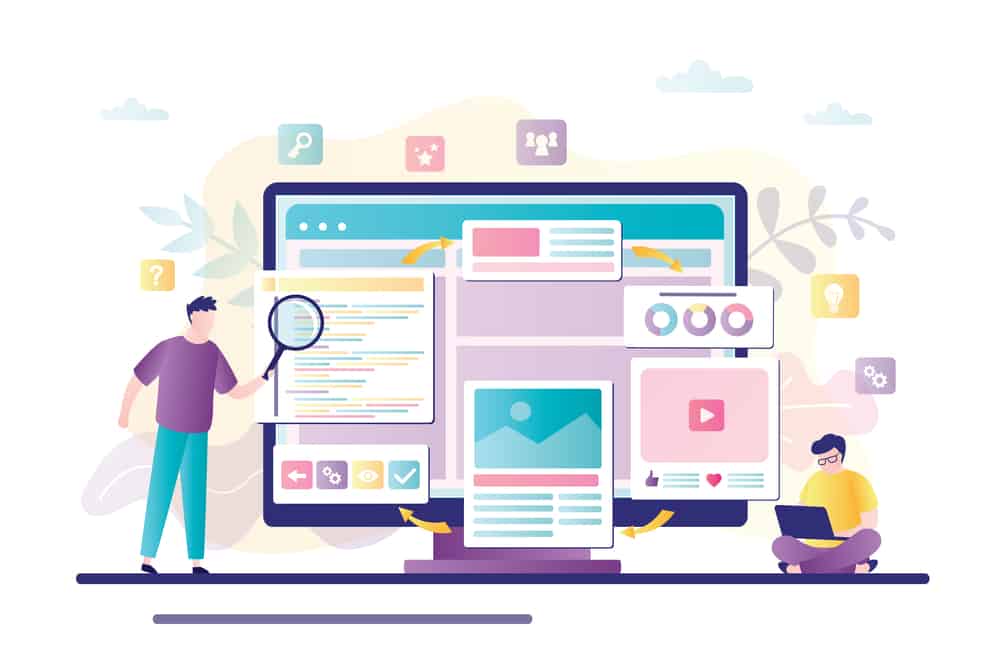 Website Builders - The Cost of a DIY Web Design
Website builders are the easiest, cheapest, and fastest way to build a website. WordPress is technically supposed to be a free, open-source platform, but additional features like hosting, themes, and plugins, sometimes even professional help from a developer equates to a subscription fee. Website builders are lifesavers when it comes to sending technical invoices; having a live, operational website ASAP; and safeguarding your personal websites and portfolios. All-in-one heavy hitters like Wix, Squarespace, Weebly, GoDaddy, and Bluehost (for WordPress websites) are a small business owner's and startup company's dream, starting from $1 to $16 per month for a basic website and $1 to $27 per month for an e-commerce site.
For businesses on a budget, selecting one of these site building giants saves tons of money by allowing you to design in-house while offering classes for website design beginners, therefore giving you a step-by-step process of how to devise a stand-alone site that potential clients can gravitate towards.
The pros are monumental:
There are up to 800 or more free premade templates to ramp up site design.
Site builders are intuitive and easy for beginners so there's little to no learning curve.
Plans are as low as $1 a month for the first year.
Most plans come with a free domain with hosting, beginner-friendly editors, maintenance-free content management software, and a free SSL certificate.
You don't need to configure and maintain your software; you can automatically begin building.
Fastest way to build your professional-looking small business site.
However, sometimes you can't exchange efficiency for quickness. The cons are the following:
Some site builders offer minimal customization.
E-commerce plans are pricier than their basic tier counterparts.
Free plans are on subdomains (i.e. www.yourcompany.sitebuilder.com) while displaying a carousel of ads, which can make your site appear tacky, distracting, and lacking in the credibility department.
Limited features, such as low bandwidth and storage allowances.
No e-commerce features, meaning you can't sell online.
Basic (and sometimes nonexistent) customer support.
Price Overview - The Ballpark Estimate:
Ad-free starter plans range from $1 to $16 a month.
Ad-free e-commerce plans range from $1 to $27 a month.
Many providers have free versions or free trial plans to ease your wallet.
Blog-friendly site builder plans range from $5 to $16 a month.
All have third-party extensions or plugins (free and premium) to extend your site's functionality even more.
Site builders are affordable options that are suitable for entrepreneurs to hone their tech skills and explore creative concepts and new ideas without any financial pressure. The free plan is what gives website builders a bad reputation and image, with some critics viewing them as cheap and poor quality. The top three web builders we recommend are Wix ($16 per month), Squarespace ($16 per month), and GoDaddy ($6.99 per month later increasing to $11.99 a month after the first year). Bluehost also includes a free WordPress site builder, boasting all-inclusive plans that start as low as $2.95 per month (the first year) with a free SSL certificate, hosting, email hosting, and a free domain for the first year.
Remember, no matter which platform you choose, there are always going to be some price bonuses outside of plan prices, this includes having a logo designed, buying graphics and photos, and incorporating premium plugins. Make sure you take some extra expenses into account when using a site builder:
Domain name: Many site builders (Wix, Weebly, Bluehost, and Squarespace) include a free domain name for the first year with paid plans, but costs can incur when renewing your domain name in subsequent years. Comparatively, buying a .com or high-level domain only costs $12 to $20 per year. Learn some ways you can get a free domain name here.
Web images and graphics: Most site builders carry an impressive and diverse library of free images and graphics to select from (like GoDaddy and Squarespace), some even have free logo-making resources, however, if you want your website to appear more professional and have it stand out, you might want to create custom graphics for free on specialized design apps like Canva or hire a professional graphic designer to make custom-designed graphics for you that won't break the bank.
Website functionality: The cost of one's website functionality depends on the site builder, the plan you select, and the third-party apps and add-ons needed. Every website builder has multiple free and premium apps you can integrate (Wix offers 300 while WordPress users can pick from 55,000). Site builders like GoDaddy have free live chat support and building tools, whereas appointment booking has a higher plan when using Wix ($27 per month) or a premium add-on with Squarespace ($14 to $45 per month in addition to your plan).
Professional Web Designers: Outsourcing to Meet High-Quality Expectations and Needs
When it comes to professional web designers, they're in high demand among business owners who have complex site needs and want exclusive customizations. Outsourcing your small business design and developmental costs to digital marketing agencies can reach the upper ends, prompting business owners to pay anywhere from $500 to $20,000. Alternatively, a freelancer on Fiverr may charge somewhere between $50 and $250+. Of course, given the fluctuating price ranges, we urge you to do your research to see if these individuals match your standards. There are freelance and web design agencies here to help you, including us at Faith Web Designers, our renowned experts provide illustrated web designs that stress brand initiatives, functionality, conceptual art, and visualization. We dedicate ourselves to providing business owners like yourself with comprehensive affordable web design and development packages that provide constant site maintenance, SEO integration, and mobile responsiveness.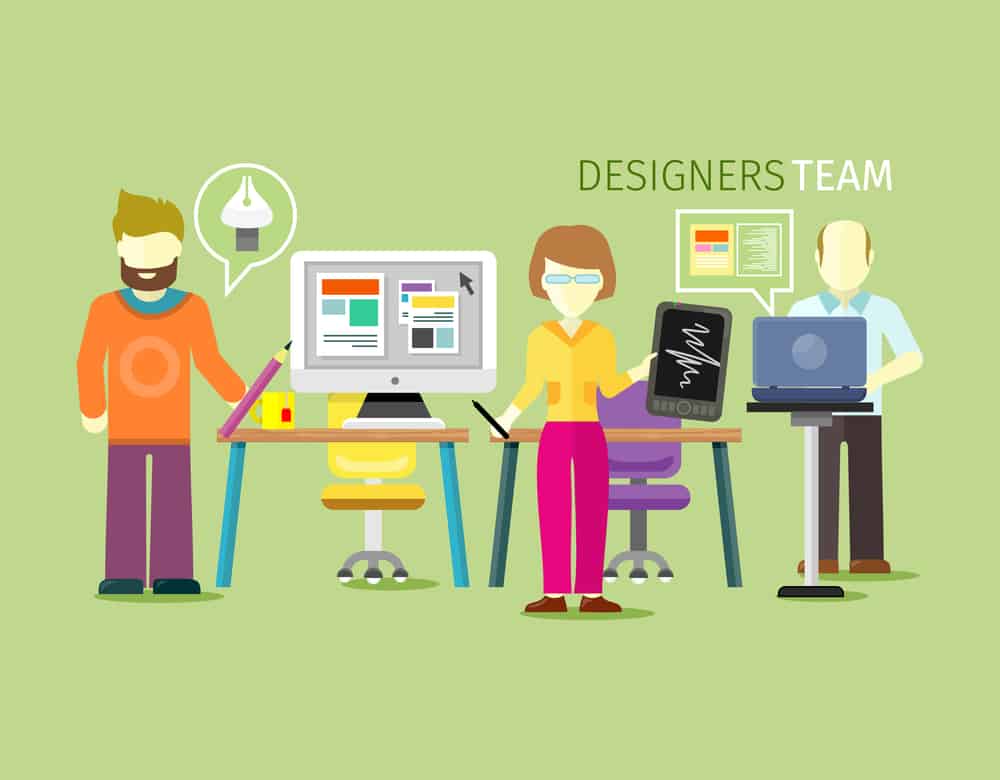 The cost of a business website relies on who you're delegating your website project to. Professional web designers allow you the following:
A fully customized designed site catered to the tone, messaging, vision, and desired presentation for your business.
Zero learning curve, unless you're planning on maintaining the site yourself once the initial project is finished.
Peace of mind and less stress knowing your baby is in the right hands.
Security and hosting (i.e. Updraft Plus and Sucuri).
Website and content creation.
Ongoing maintenance.
Not to be remiss, there are some drawbacks:
Costs can accumulate and get very expensive, depending on the web designer.
Maintaining your site might mean additional costs or learning the platform.
The timeline can take weeks or months.
Completed websites cultivated by a web designer generally won't include hosting, a domain, an SSL certificate, or premium plugins or imagery.
If you have the resources and require big, custom-made and complex websites, or have no time and/or technical savvy, then contact us! We'll work with you one-on-one to ensure the website fully captures and conveys your goals and aspirations, while offering many web design packages. You can download our free guide 5 Steps to a Winning Website Project to give you an idea of what a website project consists of. We're skilled at building sites on WordPress! 
Price estimates are tricky because different web designers can charge different rates depending on the length and complexity of a project and their own experience. Here are the following types of professional web designers.
Freelance Web Designer:
If you're searching for the most affordable route while still outsourcing, this is the best option. Starting at approximately $50/hr, freelance designers can spearhead web design, development, and maintenance.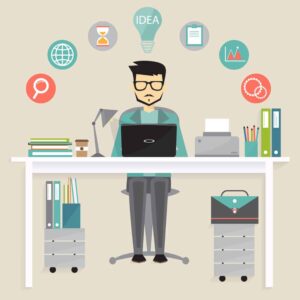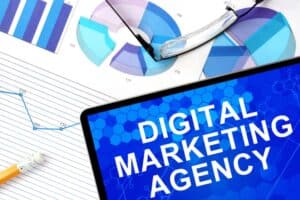 Marketing Agency:
We encourage businesses who want an ongoing solution for building and maintaining websites to take advantage of this option. Marketing agencies can charge a $300 monthly retainer, or a $1,000 to $5,000 one-time fee.
Web Design Firm:
This is the most expensive option and should mainly be used for sites that require complex coding and unique functionalities, costing around $10,000+.
After the website's framework is created, the web designer can charge a project total or hourly rate for website content. The cost estimate can be:
$50 to $80 per hour.
A $250 to $500 minimum charge per project. This may include a minimum of three pages, and additional pages will be slightly cheaper.
Logo or branding design will be about $100 to $1,500 depending on the extent of the branding design you need.
You might also want to allocate some of your budget for maintenance costs, which are usually about $50 to $150 per month minus any major alterations.
Hiring a web designer is a wonderful investment into the growth and long-term fortification of your business. Conversely, we understand that the cost of hiring a web designer can exceed your budget. The most expensive option is having them build your site from scratch. If you want to have an awesome website while saving some coins, you can be picky about the features and number of pages you need. You can also do an in-between method, having a crossover between a site builder and outsourcing a web designer by purchasing a premade theme and asking a designer to customize it for you - this customization is estimated to be around $800.
Whichever option you choose, make sure you start small. If you decide to go the site building route, practice constructing a website using free and cheap tools, this way you can brush up on your skills without the fear of large sums of money fueling the project. Starting small also limits your potential losses so you're more confident and likely to complete the task successfully. Make sure you're also realistic, there's nothing wrong with dreaming and mapping out your goals but set achievable goals before embarking on your journey. It's cool to envision bells and whistles, ultra-complex programming, interactive elements, and shiny interfaces galore, but if it's beyond your budget, tech skills, and time, don't surpass your current means, allocate those resources wisely to garner the best results.
As always, we're here to answer your questions and assist you on your next project! Please contact us for more information!